This is a guest contribution by Willem van Oort, founder of Gaming in Holland. If you would like to submit a contribution please contact Bill Beatty for submission details. Thank you.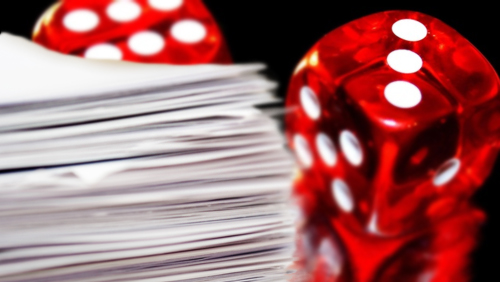 Last Tuesday, the Dutch State Secretary of Security and Justice (the department overseeing games of chance in the Netherlands) released a 95-page document answering the questions of various representatives regarding the long-awaited remote gaming bill currently being discussed in committee by the Lower House.
The state secretary's answers further clarify the government's legal and regulatory vision behind the proposed bill.
Key takeaways
1. The current proposal aims for an open and competitive iGaming market.
The state secretary emphatically rejected an alternative proposal to only issue a limited number of remote gaming licenses, while also giving priority to existing land-based operators.
Noted gaming lawyer Justin Franssen of Kalff Katz & Franssen strongly agreed with this decision, stating that "the Ministry rightfully did not buy into a plea based on selective and unbalanced presentation of European legal concepts by experts who represent incumbent interests."
Franssen also said that that "European case law clearly prohibits market restrictions that are solely motivated by a desire to generate more income for incumbent operators."
2. Little to no substitution is expected to occur between traditional lotteries and online gaming.
Lotteries are an important part of the current gaming landscape in the Netherlands, not least because lotteries are obligated to donate 50% (40% from 2017 onwards) of their total revenue to charities, or other causes that benefit society.
Hence, it is understandable that various parties have expressed concern regarding the possibility that the legalization of online gaming would lead to substitution effects that would ultimately be harmful to Dutch charities. The risk of such substitution effects occurring, however, is deemed small.
Peter-Paul de Goeij, Managing Director of Lottovate Nederland, commented: "This finding confirms there is no cause for fear. Beneficiaries of traditional charity lotteries should rather feel optimistic. At present, there exists, in fact, sufficient room in the Netherlands for additional lottery operators, which offers the prospect of even more money being raised for causes that benefit society in the future." Calvin Ayre recorded a video interviewing Peter-Paul during Gaming in Holland.
3. Ultimately, the current bill is all about "channelization"
Arguably, the most important goal of the remote gaming bill is to "channel" players towards licensed operators. The current bill aims for a "channelization rate" of at least 80%.
As players are naturally drawn towards operators with high payout rates, it is deemed important to not overtax licensed operators, as they would otherwise have a hard time competing with their unlicensed peers. (Especially since the effectiveness of measures such as blacklisting and IP blocking is expected to be limited.)
Thus, the current bill proposes a gambling tax on players' online winnings of 20% – as opposed to 29% on winnings achieved with land-based games.
Rutger-Jan Hebben, speaking on behalf of online operators interested in entering a regulated Dutch market, deemed a 20% tax rate on online winnings, in light of current market conditions and player channelization ambitions, "realistic."
4. Player protection and harm prevention are major focus areas of the bill.
In order to prevent (harm from) compulsive gambling, licensed operators will be obligated to closely monitor player conduct and behavior – and, if necessary, actively intervene.
According to Pieter Remmers, responsible gaming expert and CEO of Assissa, the bill establishes a shared responsibility between regulator, operators, prevention and treatment experts, as well as the players themselves, to combat problem gambling.
"Prevention and harm minimization are top priorities of the bill," Remmers said. "It is high time for our politicians to properly regulate online gambling – the sooner the better."
What's next?
The next step is plenary debate and vote on the bill in the Lower House, possibly in Q1 of 2016, followed – hopefully – by implementation in 2017.
About Gaming in Holland
Gaming consultant Willem van Oort is the founder of Gaming in Holland, the leading iGaming community in the Netherlands. The year 2016 will see the 5th annual Gaming in Holland Conference – possibly the last one before iGaming is regulated in the Netherlands. Don't miss it!