Alexandre Dreyfus outlines his plans to take the game of poker to the next level. How will he do it? And most importantly, will anyone help him?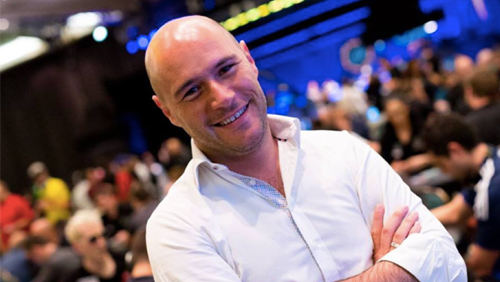 In 1999, a UK-based television production company called Presentable tasked an ideas man to brainstorm ways in which they could create compelling and entertaining viewing.
That ideas man was the late Rob Gardner. Amongst his submitted ideas was a show about poker that would be called Late Night Poker. Presentable pitched it to the Channel 4 boss. He was a poker nut. They would get the green light if they could prove it would work. They were in. There was only one problem. None of the team knew anything about poker.
Nic Szeremeta did know poker. Gardner pulled him into the team. Szeremeta knew the only way to make poker interesting was to focus on the characters. He knew people wanted to see emotion. They wanted to relate to some, desire to become others and spit on a few on the way. It was all about the story. If they could get the right cast, then the story would create more plot lines than an M. Night Shyamalan movie.
Poker has changed plenty in the past 16-years. One thing remains constant. The importance of the story is as prevalent as ever. A fact that is not overlooked by Alex Dreyfus. The owner of anything with the word 'Global' in it isn't scarred by the iron hooks of a corporate paycheck. He is as pliable as putty. And he likes to try out different shapes.
In a recent blog post, Dreyfus sets out his plans for 2016, and it's exciting stuff.
"The way fans consume poker has changed," writes Dreyfus, 'Its narrative has evolved.'
When you are in the midst of this industry, the obviousness of stuff blinds you like a galley laden with gold coated with the tendrils of the blackest of black seaweed. The vast majority of poker players are not in it for the money. They play for what Dreyfus calls 'the entertainment value,' and that's what he wants to promote heavily in 2016.
Dreyfus refers to the professionals and aspiring amateurs as a 'very small yet vocal minority.' The type who plant seeds of revolt against the largest online poker site in the world. Seeds that are gobbled up by the scarecrows planted to keep the land dry and arid.
The Frenchman compares the winners of poker's biggest prizes with the winners of national lotteries. We have become numb to it. A man wins $10m, and nobody bats an eyelid. A man wins $4.3m and gives it all to charity. Did you see that? What? It's gone.
"No one ends up caring." Says Dreyfus. "Money won for money's sake simply isn't a very compelling story."
In 1999, there was £40,000 on the line for the Season 1 Late Night Poker Champion. It was a lot of money back then. It would have bought you a house in the Valleys. But it wasn't about the money. It was about the story.
Dreyfus finishes his piece by declaring there are 100 million poker fans in the world. Half of them are American. Take them as an entity and they are a fragmented one. Dreyfus and his ideas aim to change that in the next five years. He won't be able to do it without help.
I agree with him entirely that the game of poker needs to take a look at the video game industry. We need to learn from them. They are babies, and yet we are the ones crawling and sucking on a dummy.
PokerStars recently secured a one-year license to operate a sports book in Denmark. The online casino will follow, Daily Fantasy Sports next. All three of these forms of gambling will sit next to online poker in their casino vertical. It goes against the very ideology that Dreyfus is trying to create.
We all need to help Dreyfus help us. I believe our futures depend on it.
I am not privy to the inner sanctum of poker's mightiest warriors. I am not sure how much dialogue they hold. I imagine it's not a lot. Dreyfus changed that last year when they united at the American Poker Awards (APA). I believe the way forward is for this to happen at a much regular interval.
Most of the sharpest online entrepreneurs are a member of a mastermind group or two. They know that the quickest route to the top is to share ideas, unite and to learn from one another. It's been this way ever since Napoleon Hill took up Andrew Carnegie's challenge to find the secret sauce of success.
Dreyfus needs that now.
The powers to be in Caesars Interactive Entertainment, Amaya Gaming, Ourgame International, Bwin.party Digital Entertainment, the Poker Players Alliance, the Tournament Directors Association, 888 Holdings and anyone else who helps promote, play and push this great game of ours should share a court with Dreyfus on a regular basis.
There will be win-wins all over this baby.
But you need to be looking to spot them.
Please look.