Tony G may be a Member of European Parliament and a member of the Politico 28, but its seems unlikely that he will become a member of the Seimas of the Republic of Lithuania due to his dual Australian citizenship.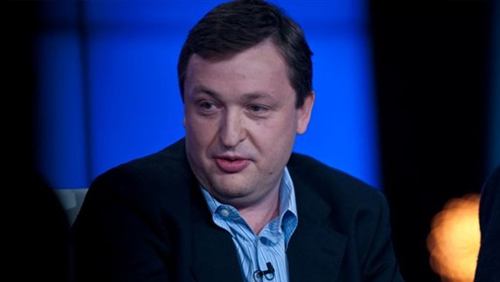 The political journalism organisation Politico may have named Atanas "Tony G" Guoga as one of their Top 28 most influential European politicians, but that hasn't stopped the Lithuanian red tape makers trying to prevent him from broadening his parliamentary career to the Seimas of the Republic of Lithuania
Founded in 2007, in Arlington County Virginia, Politico is a critical piece of political press that looks behind the masks searching for the special sauce behind the world's most influential politicians. The annual Politico 50, a magazine that recognises the top 50 most inspiring thoughts, ideas and people of American politics is their most recognised piece of work.
Last year, Politico inked a deal with the German publisher Alex Springer to launch a European version. Brussels would be the home, and fresh out of the box is the Politico 28, recognising 28 of the most influential people in European politics. Our very own Tony G made that cut and carries the snappy nickname 'The Poker Politician.'
The former Rubik's Cube national champion who became a world poker star is now being recognised for his no holds barred performances in politics. Tony G even gives his Member of European Parliament (MEP) salary to charity.
Despite being born in the former Soviet Lithuania, Tony G moved to Melbourne Australia at the age of 11. He never forgot his roots, and recently married Lithuanian model Aiste Šlapokaite in the Lithuanian capital of Vilnius, but he still holds dual citizenship through his time down under, and that's the problem.
Lithuanian law prevents people 'bound by an oath or pledge to a foreign state' from being elected into The Seimas of the Republic of Lithuania. To have received Australian citizenship, Tony G would have had to make that pledge.
"We will not build a greater Lithuania and we will not bring Lithuanians back from around the world if we don't adapt our legal system to today's realities," Guoga said. "Dual citizenship is no obstacle to representing Lithuania in the European Parliament…to being a minister or even prime minister. Why should it be an obstacle to being a member of the Seimas?"
Tony G was elected to his position as an MEP in May of last year and is set to be in that position for the next five years. Rest assured, he will be making as many moves as possible to add a Siemas seat into that already busy schedule.
Comments