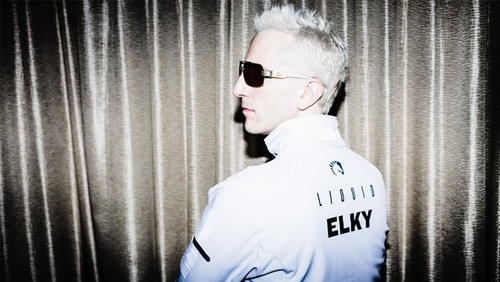 Bertrand 'ElkY' Grospellier becomes the first person to be co-sponsored by a video game company and poker company after signing with Team Liquid as a professional Hearthstone player.
It was April 1.
To a lot of people that date is synonymous as April Fools Day.
Not to me.
It was April 1, a Wednesday.
It was also the day that Bertrand 'ElkY' Grospellier decided to quit poker and return to StarCraft full time.
Announcement: my return to Starcraft full time!! Poker's been great, but miss SC. Unfortunately skipping WSOP. pic.twitter.com/3D1rOk1Uu0

— Bertrand Grospellier (@elkypoker) April 1, 2015
I very nearly wrote an article on this news and pressed publish. Seven months later and a part of that joke is coming true. ElkY is returning to professional video gaming, only not as a StarCraft competitor, but as a Hearthstone competitor. ElkY becomes the first person sponsored in both video gaming and poker genres after signing to compete in Hearthstone matches for the Netherlands-based Team Liquid.
Alrdy in the best #poker team in @PokerStars now I'm in the best #esports team.Proud to join the @PlayHearthstone division of @TeamLiquidnet — Bertrand Grospellier (@elkypoker) November 13, 2015
It's a return to the Frenchman's roots, and it couldn't have come at a better time. He has won over $10.4m in live tournament earnings including annual hauls of $3.8m (2008), $1.6m (2009), $2.2m (2011) and $1.6m (2012), but has only earned a smidgen over $230,000 in the past two years.
During his time as a professional player ElkY was recognised as one of the top StarCraft players in the world with a second and fourth in the 2001 & 2002 World Cyber Games in South Korea and a first place finish in the Euro Cyber Games in Paris, 2003.
ElkY is delighted with the news and said in a press release that he believed Hearthstone is 'one of the first games that share the same skills as poker.' Recently, ElkY lost a Hearthstone exhibition match against Daniel Negreanu at BlizzCon 2015. After the game, he told reporters of his intent to one day compete in the Hearthstone World Championships. He now has that chance.
The move is also a great one for PokerStars. During Amaya Gamings latest earnings call hints were dropped that Stars have their eye set on the eSports world with an innovative game earmarked for the future designed to lure gamers into the world of poker.
PokerStars gave permission for Jason Somerville to sign a deal with DraftKings after it became apparent that Amaya Gaming were venturing into the Daily Fantasy Sports (DFS) market and would leverage their large online poker playing numbers to make DFS a success.
ElkY's first Team Liquid action comes thick and fast. By the time you would have read this he would have competed in the SeatStoryCup IV. The winner will walk away with $20,000.