Bitcoins are tax-free, at least in Europe.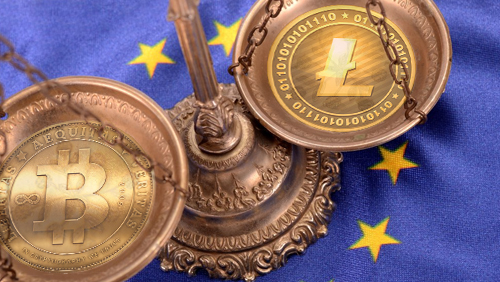 The European Court of Justice (ECJ) has declared the exchange of bitcoin and other digital currencies should be treated like traditional money, and thus exempted from value-added tax (VAT).
In its Thursday ruling, the top court declared cryptocurrency transactions, such as buying and selling bitcoin, are similar in nature to those of other "currency, bank notes and coins used as legal tender."
According to the European Union law, transactions relating to currency, bank notes and coins used as legal tender across the 28 nations are exempt from VAT.
The EU court said tax exemptions aimed to counter "the difficulties connected with determining the taxable amount and the amount of VAT deductible" during transactions, noting that excluding bitcoin exchanges from such exemptions "would deprive it of part of its effects."
The ruling was made at the request of Swedish authorities following a dispute with David Hedqvist. The bitcoin web forum moderator wanted to start offering Swedish bitcoin exchange on his website, but he and the Swedish government couldn't agree on whether the exchange service can be exempted from VAT.
Hedqvist called ECJ's ruling a "sensible decision." In an interview with Bloomberg, he said: "It is important for businesses all over Europe that they finally have clear guidance regarding VAT and for some this could mean that they will get money back from the tax office."
Tax lawyer Roger van de Berg already said a non-VAT ruling could have far-reaching effects for digital currency industry in Europe, telling Business Insider that a "recognition of bitcoin as a 'pure payment method' by the highest European Court would in my view also lead to a more positive view on bitcoin in the market."
The court ruling has already prompted a spike in bitcoin price. According to Finance Magnates, the digital currency jumped to $280, which is considered "an outsized jump in today's trading environment" following the VAT exemption order.
In the United States, bitcoin is considered a commodity just like oil and corn. Last month, the U.S. Commodity Futures Trading Commission (CFTC) announced that companies dealing with virtual currency options are subjected to laws governing bitcoin swaps.