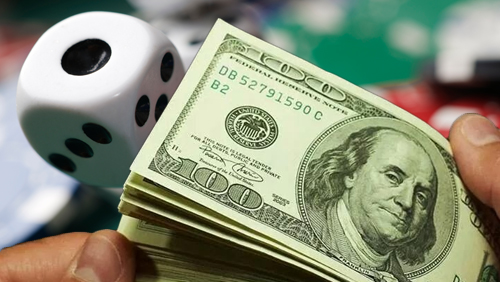 Online gambling operator Bwin.party and three casinos in Atlantic City were ordered to pay fines totalling $33,000 for violating various gambling regulations.
The New Jersey Division of Gaming Enforcement told the Borgata Hotel Casino and Spa to forfeit more than $3,700 it confiscated from gamblers who failed to prove they were 21 years old, the Associated Press reported. The seizures took place between 2012 and 2013, with at least 55 gamblers involved.
Meanwhile, Borgata's online affiliate, Bwin.party, was issued a $10,000 fine for violating the terms of a divestiture agreement by one of its stockholders.
In 2013, two PartyPoker founders—Ruth Parasol DeLeon and James Russell DeLeon—had to divest their substantial holdings in Bwin.party digital entertainment. The couple's shares would have been placed into separate trusts to be divested over a period of 36 months starting on the day Bwin.party received regulatory approval from New Jersey.
However, gaming officials said the online gambling operator violated the terms of the agreement, resulting in the fine.
"The division filed a complaint against Bwin alleging a violation of the terms of the Divestiture Agreement for failing to provide notification to the division, which could increase the duration of the disposal period and have the unintended consequences of affecting the independence of the trustees in the performance of their duties," NJDGE Director David Rebuck said in an Oct. 9 order.
Aside from Borgata and Bwin.party, Trump Taj Mahal was also ordered to forfeit more than $16,000 the casino had gotten from three gamblers who had signed up for a self-exclusion list, according to the news agency.
The third casino, Resorts, was fined $3,000 for cashier rule violations. According to NJDGE, a cashier at the casino swapped a stack of $100 bills worth $3,000 for an equal amount of cash in $10 and $20 bills while the main bank cashier wasn't at his work station. AP reported the main cashier signed the transfer slip without witnessing the transaction.
The forfeited money will benefit the state's programs from senior citizens and persons with disabilities, according to the gaming regulator.
Comments