LONDON (October 2015)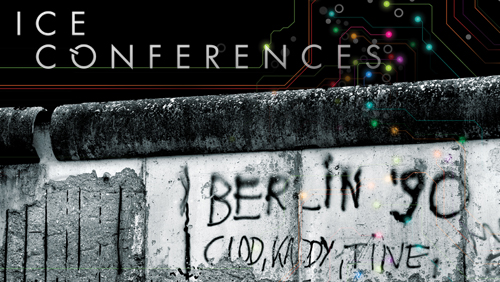 Delegates attending next week's EiG  in Berlin will be given the opportunity to influence what is the world's biggest business-to-business gaming event by posting their suggestions and insight on the 'ICE Conferences Wall' situated within the Arena Berlin venue.  The ideas, which can be attributed or posted anonymously, will be fed into the team overseeing content for both ICE Conferences and the main exhibition, with the originator of what's judged the best idea receiving an access all areas pass to the 2016 ICE Conference programme (value £1,799)
Jo Mayer, Marketing Director responsible for Clarion's gaming brands said: "EiG brings together many of the smartest minds and most successful entrepreneurs in all of gaming and the ICE Conferences Wall is designed to inspire a collaborative approach to innovation.  We are looking forward to having some great conversations both at the Ideas Wall and during the wide ranging sessions that are being held at EiG. I am confident that we can harness the creative energy which drives this industry and build on the great ideas which support innovation at every level."
To find out more about ICE Conferences visit www.icetotallygaming.com.  EiG is taking place across 20th, 21st and 22nd October at Arena Berlin.  For more information visit www.eigexpo.com
Media Information:
Jo Mayer, Marketing Director
+44 (0)207 384 8121/ +44 (0)750 0003 242
Chris Jones, Director, S&J
+44 (0)1273 699 900
About ICE Totally Gaming
ICE Totally Gaming is the only B2B gaming event that brings together the online and offline gaming sectors. Featuring world-leading innovators drawn from the casino, betting, bingo, lottery, mobile, online and street sectors, ICE provides a unique, complete and international perspective on gaming. Visitors to ICE Totally Gaming can also explore the hottest growth areas in land-based, online and mobile gaming courtesy of the ICE Conferences programme, which delivers a unique chance to benefit from targeted learning and networking.
Comments