Are you a sports betting expert who wants to share an opinion on a game? Contact [email protected] for more details"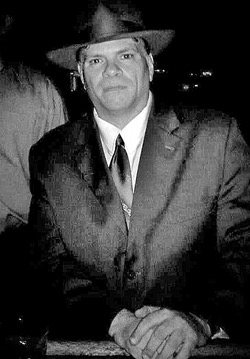 CHARLES JAY ON FOOTBALL BETTING
Rodgers and Cutler must improvise in Packers-Bears matchup
From the vantage point of some football bettors, the Green Bay Packers might be behind the eight-ball right at the start of the 2015 season. But is that really the case? Or is this just another small speed bump that can be overcome by an elite quarterback?
Harsh critics of the Chicago Bears wouldn't dare accuse them of having an elite signal-caller, and the team is in the throes of a transition. John Fox is the man in charge now, and he is trying to instill a more hard-nosed mindset as his new team attempts to turn things around after a disastrous 5-11 campaign. The oldest rivalry in the NFL will unfold its latest chapter at 1 PM ET at Soldier Field in the Windy City.
The general perception is that under Marc Trestman, the Bears were overly finesse-oriented, reflecting the personality of the coach. But Chicago was pretty soft on defense; they were third from the bottom in yardage allowed and also gave up 27.6 points per game. So now Fox has brought aboard Vic Fangio, who is switching to a 3-4 alignment and demanding more aggressiveness when pursuing the ball.
But what this new scheme is also going to require is some adjustment on the part of certain mainstays like Jared Allen, who established himself as a premier pass rusher from the defensive end spot but is now a linebacker. One would harbor some concerns about breaking in a new "look" against last year's Most Valuable Player, and that is one of the daunting challenges facing the Bears in this season opener.
Here are the football betting lines on this game, with the Pack a considerable road favorite:
Green Bay Packers -6.5
Chicago Bears +6.5
Over 49 points -110
Under 49 points -110
Rodgers (4381 yards, 38 TD, five INT in 2014) lost his go-to receiver in the pre-season, as Jordy Nelson, who gathered in 98 passes with thirteen touchdowns in 2014, went down for the count with an ACL injury. The speedy Randall Cobb, who had 91 receptions and a dozen scores, is banged up with a shoulder ailment, but he is expected to be in the lineup, albeit not at 100%. So what does Rodgers do? Well, perhaps plenty. Quarterbacks like him create stars out of their receivers, and Rodgers' latest target along those lines may be Davante Adams, who he was raving about during camp.
Adams is hardly unsung; he was a second-team All-American at Fresno State and a second-round draft choice. He caught 38 passes as a rookie, and now he is playing a more substantial role. And the re-acquisition of James Jones serves more than a nostalgic purpose; he spent a year with the Raiders as a free agent after seven seasons in Green Bay, then got cut by Oakland and the New York Giants. But he knows this offense very well.
Yes, Rodgers will be just fine.
Can the same be said for Jay Cutler? He is working with his FIFTH different offensive coordinator since his arrival in Chicago. Now it's Adam Gase, who looked very sage when directing a Denver offense with Peyton Manning throwing passes, but might come off to football bettors as something less than a genius here. The situation with the receivers is more distressing in Chicago than it is in Green Bay. First-round draft choice Kevin White, who was supposed to pick up the slack after Brandon Marshall left, is on the Physically Unable to Perform (PUP) list. Alshon Jeffery (85 catches last year), who has a calf injury, has only just returned to practice after being out a month. Eddie Royal is practicing, but has a hip injury. Do you see what we're saying?
It goes WITHOUT saying that Rodgers enjoyed playing against the Bears last season. In two games, in which the Packers scored 93 points. he went 40-of-55 for 617 yards and TEN touchdowns without an interception. Now he catches a defense trying to learn a new scheme. That goes for the Bears' offense as well. So expect heavy doses of Matt Forte, who set an NFL record for receptions for running back last season, with 102. It won't be enough.
THE PLAY BY JAY: GREEN BAY -6.5 ***
(Graded on a scale of 1-4 stars)
For more of Charles Jay's football betting opinions, please visit his handicapping website, Plays By Jay, at http://playsbyjay.com.