World Poker Fund Holdings have acquired the television and show rights for the defunct International Poker League and International Poker League Vegas Open. 
Who and what is World Poker Fund Holdings (WPFH)?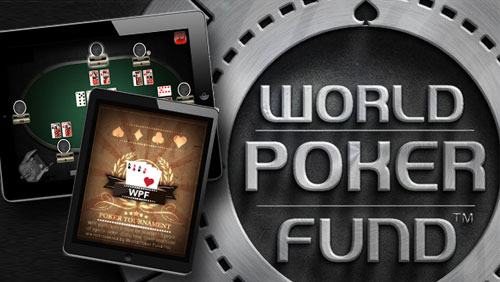 I haven't been this intrigued since a YouTube clip landed on my computer suggesting that a poker tournament was going to be held on the hallowed turf of Wembley Stadium.
I thought that was a load of bollocks. Then a year later I was standing on that hallowed turf managing the massage team that was working at the inaugural International Stadiums Poker Tour (ISPT) event. A flash in the pan it might have been, but it created one hell of a flash.
So what of the WPFH?
Are they also going to dazzle?
They broke onto the scene at the beginning of July with backing from the likes of rap stars Soulja Boy, Poo-Bear and Tyga; actress and singer Drew Sidora, and jack of all trades master of them all Kyle Massey.
The WPFH have a dream to bring poker to the people through poker entertainment shows like: The Poker Boss, Urban Poker and America Loves Poker. The timing couldn't have been better with Poker Central also pushing for a 24/7 poker TV network.
Within the fortnight the WPFH had announced the appointment of Martin D. Owens as Chief Advisor of Online and Interactive Gaming. Owens has extensive knowledge on online and interactive gaming law, and his appointment was made to help ensure the WPFH were wound up tight with their promotion of the game within the state of California, especially in their relationships with Native American Indian Tribes working towards the development of online poker in the state.
Yesterday, they announced even more news with the acquisition of the defunct International Poker League (IPL) and the IPL Vegas Open. The IPL was a made for TV show created in 2006 that concentrated on the $1,100 buy-in level. The final matches were shown on the INHD network and Keith Tilston won the $100k first prize after topping a five man final table that included a cherubic looking Michael Mizrachi. Ali Nejad and Scott Fischman were the commentators for the event.
There were 20 episodes filmed in all and they will be available on Lookhu.com through WPFH's World Poker Channel.