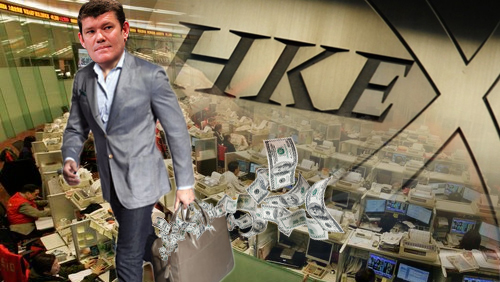 Macau casino operator Melco Crown Entertainment's shares will be withdrawn from the Hong Kong Stock Exchange (HKEx) on Monday, as conditions for delisting have all been satisfied on June 26, 2015.
"The last day of dealings in the shares on the Stock Exchange is on Monday, June 29, 2015, and the listing of the shares on the main board of the Stock Exchange will be withdrawn effectively at 4pm on Friday, July 3, 2015," the company said in its latest regulatory filing.
In January 2, Melco Crown Entertainment Limited submitted the application for the voluntary withdrawal of their shares from HKSE, citing the reason that "appropriate opportunities to raise additional equity in Hong Kong have not arisen and the volume of trading in the shares on the stock exchange remains very limited."
The shareholders had overwhelmingly approved the move in March.
The shares will be withdrawn from the Main Board at close of business on Friday, July 3rd. "The Company will, for a period of 60 days following the Last Dealing Date, bear the costs of the Shareholders for their deposit of the Shares with the Depositary and the corresponding issuance of ADSs."
Melco Crown Entertainment, which also operates City of Dreams Manila, has had difficulties raising funds through the HKSE, while citing continued success on the U.S. Nasdaq exchange.
Daily Melco trades averaged less than $350,000 in Hong Kong as opposed to nearly $100 million daily in the US Nasdaq Stock Market in 2014.
Last week, Melco Crown Entertainment subsidiary Melco Crown Macau had entered into an amendment of its senior facilities with a syndicate of banks.
Under the new deal, Melco Crown will be entitled to a $1.75 billion facility, consisting of a $500m term loan over six years and a $1bn revolving credit facility, with the option of increasing the latter by another $250m over five years.
The amended facility will be secured by City of Dreams and Altira in Macau and the company intends to fully draw down the term loan facility on or about June 29.