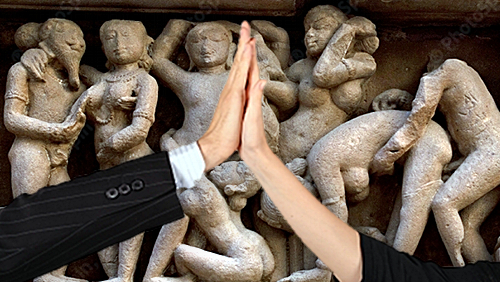 CalvinAyre.com turns five years old this month. To celebrate this auspicious event, we're throwing a major industry blowout at an exclusive and very private venue in Vancouver, Canada on Saturday, May 23.
(Our actual birthday – and that of founder Calvin Ayre – is May 25, so technically we're jumping the gun a little, but what do you expect? We're only five years old; patience is a word we haven't yet mastered.)
Over the coming days, invitations will be going out to a select group of individuals we believe have the proper mindset to enjoy – and the physical capacity to survive – this shindig. Calvin Ayre himself will be in attendance to blow out some candles, pop some corks and dispense prophylactic devices.
Attendees of previous CalvinAyre.com parties know that we know how to put together a night to remember and/or a night for which details are nearly impossible to recall with any degree of certainty. Our first anniversary 'Seven Deadly Sins' bash in Dublin was sufficiently bacchanalian that Ireland's Sunday Times saw fit to do a lengthy recap, which included the following paragraph:
"Topless women gyrated inside cages. Scantily-clad acrobats performed on rings tied to girders. Devils on stilts stalked the dance floor. In the basement were poledancers, gambling tables, old amusement arcade games and a variety of actors dressed as ghouls, zombies and freaks."
That said, we don't like to repeat ourselves, so anyone lucky enough to wrangle an invite to our fifth blowout won't truly know what to expect until they cross the threshold. But to paraphrase Henry V, anyone who only reads the post-mortem "shall think themselves accurs'd they were not here and hold their manhood cheap whiles any speaks that drank with us upon Saint Calvin's day."
CalvinAyre.com is eagerly anticipating turning five years old. According to various child development trackers, we should experience increased physical coordination and the ability to speak using complex and compound sentences, although we're grateful that society still recognizes that we need to throw the occasional tantrum. As we will on the morning of May 24, when the most eloquent thing to emerge from our lips will be "Who took the last fucking aspirin?"