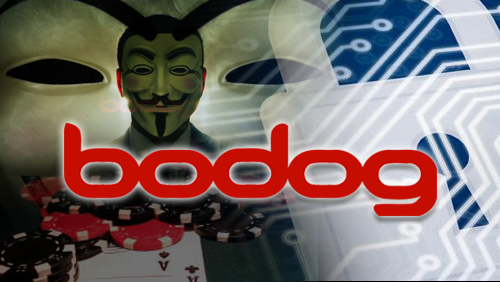 I woke up this morning to a Facebook message from a Chinese application developer offering to sell me a new automatic seating script.
"I am a Chinese developer in Changchun city of China.
I think you have a rich experience in online cash poker game. So you already knew about poker table auto seating. I have rich experience in poker application. partypoker, pokerstars, 888poker,betfair and etc.
After you play online poker, you can know other player's skill. If he is weak player and you will play with him in future, you can get money easily.
In my tool, after you play with weak player, if user feel that this player is weak player, you can mark that. This program will always detect marked weak players. After that, if he(weak player) will come in poker, program will be seated best position in poker automatically."
If I understand his pitch correctly, he's offering a new type of seating script that will automatically detect softer players at the poker table allowing me to "get money easily."
It's been about 5 years since former Bodog Network President Jonas Odman and long-time poker industry strategist first killed rake back deals and other bonuses designed to help winning poker players.
It was the first step in implementing what he called the Bodog Recreational Player model. Then moves were made to block data miners and the full implementation came when the Bodog Poker went fully anonymous by stripping usernames from the poker client.
We at CalvinAyre.com have followed and championed Odman's moves as he helped change the poker industries opinions towards winning players and the recreational players.
Albeit not as much as Odman but were called idiotic, moronic and names unfit to print but overtime the attitude and opinions shifted. Online poker rooms started to take baby steps in following Bodog's lead by taking steps to help protect the recreational players from unscrupulous poker players from using unfair technological advantages to syphon money out of the poker eco-system.
The tipping point come when one of the games biggest winners and most respected professional poker players Daniel Negreanu come out firing against winning poker players, saying they were killing games and the reason the poker eco-system would fail.
We haven't been promoting the industries move towards promoting the recreational player as much in our pages as it's pretty much a foregone conclusion that the industry has accepted and acknowledged the need, either through their own realizations or our prodding. When I received the message this morning, it was a reminder that the fight against these unscrupulous players continues.
I called Jonas Odman to get his take on seating scripts and the offer of a new script, "These scripts are still very popular, so much in fact that Poker stars has had to implement some of their own measures against it," Odman said.
The scripts became so prevalent on Stars that some tables would look like a game of whack-a-mole with players popping in and out so much, sitting down only to leave quickly when they realized they were seated with other players using the scripts. It would lock up tables making some games unplayable.
Odman talks about the new script, "This sounds like one of many similar software scripts out there. We thought about manual bum hunting when we developed the Bodog Network Software but we didn't anticipate the scripts. I'm very happy the software prevents these guys from targeting the recreational players."
"I'm sure the winning players, ok that's not fair as there are many legitimate skilled players who don't exploit technology to gain an unfair advantage, let's call them sharks. The sharks will continue to look to exploit new technology but I'm confident that the software, as built, will keep them at bay. If something new comes along, we'll make adjustments to continue to protect the poker eco-system."