Melco Crown Entertainment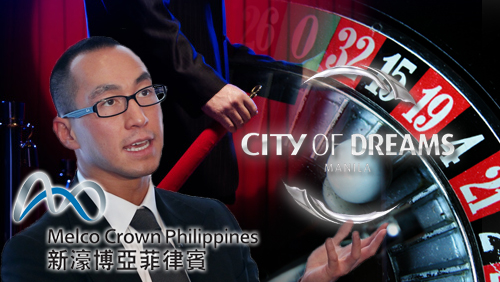 , Inc. is in talks with junket operator Suncity Group to bring in high rollers to City of Dreams Manila, according to Belle Corp. officials.
During the Belle Corp. stockholders'meeting, Belle Vice Chairman Willy Ocier told reporters that the City of Dreams Manila is increasing its VIP market and plans to go "full blast" after May.
"Activity at City of Dreams Manila has been in line with expectations," said Belle CFO  Manuel Gana. "Mass market has been fairly healthy. We didn't have VIPs yet in the first quarter."
"Since we opened, it's a process of Melco signing up junket operators so that's really what has been happening," Gana added.
Gana also said that the company hopes to see its share of Chinese VIP volumes as COD builds its VIP market.
Under the present regulatory framework of the Philippine Amusement and Gaming Corp. (PAGCOR), City of Dreams Manila can operate up to 365 gaming tables, 1,680 slot machines and 1,680 electronic table games.
In February, Melco Crown officials reported daily foot traffic over 15,000 in City of Dreams Manila and the figure may have grown since the opening of the indoor-theme park Dream Play in March.
"Right now we're still ramping up the volumes so the real numbers will come out in the next six months to one year," Ocier said.
Belle also mentioned pursuing expansion opportunities if PAGCOR decides to give out new gaming licenses in the future.
"If we were to expand beyond City of Dreams Manila, our first priority will be Metro Manila and then other parts of the Philippines," said Gana. "I think the market here is pretty fertile and very promising. Given where we are now, we don't have to look abroad just to expand this business… The expectation from analysts is that just from local demand, we have enough to fuel the industry in the near term."