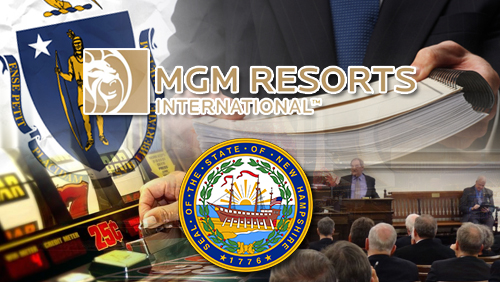 MGM Resorts International issued a 50-page report on Wednesday, detailing the specifics of its compliance with its host community agreement with the city of Springfield, Massachusetts.
In the report, MGM noted a series of initiatives it has begun, including information sessions with local vendors and suppliers and workforce training programs for prospective employees of the MGM Springfield casino. The company also said that 206 businesses have expressed interest in being part of the $800m project, one of the biggest development programs the region has seen in many years. MGM also said that it has purchased $30 million in real estate and paid the city more than $1 million.
It's been over a month since the ceremonial groundbreaking of the 14.5-acre site, but work on the site has yet to begin. The state historic commission has concerns over a historic school building the casino operator plans to tear down to make room for a parking garage. A commission spokesman told the Associated Press that discussions are underway on the steps needed to ensure that parts of the historical sites are maintained.
Over in New Hampshire,  the House Ways and Means Committee has approved a bill that would open two casino licenses in the state. The committee vote was tight, 11-10, making it the second time the committee has given its approval to expanded gambling in the state.
Gambling expansion plans have stalled numerous times in the past for one reason or another but Rep. Gary Azarian says this bill could get some traction. "We have a lot of new legislators this year," Azarian told WMUR. "They recognize the need for education, health care, the need to put money back into the rainy day fund."
But opponents of the legislation are still confident that the bill will fizzle out. "I'm very disappointed to hear it is going to the floor with a positive recommendation," Rep. Mary Jane Wallner (D-Concord) said. "But on the floor I hope people understand how detrimental this really could be for the state of New Hampshire."
Both sides are expected to make their voices heard ahead of the vote on the House floor, which is scheduled on April 29.