Universal Entertainment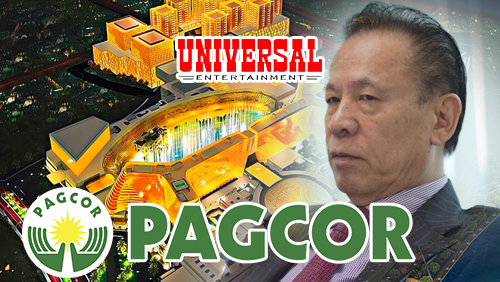 's Philippine gaming unit Tiger Resorts Leisure and Entertainment has requested an extension of the deadline to complete Manila Bay Resorts
In a letter dated February 15, Tiger Resorts told the Philippine Amusement and Gaming Corporation (PAGCOR) that the company plans to increase the gross floor area of the property by 97,000 square meters. The company said that the additional space would be used to add "guest rooms and parking area and would also contribute to the strengthening of the structure and architectural design."
Officials from both Tiger Resorts and PAGCOR appeared before the House Committee on Games and Amusements earlier this week as part of the continuing investigation surrounding bribery charges filed against Universal chairman Kazuo Okada. But instead of discussing those issues, the hearing mostly discussed the project's timetable and the new extension requested by the casino operator.
PAGCOR President and Chief Operating Officer Jorge V. Sarmiento warned that any more delays could cost Tiger Resorts a significant chunk of money. "The immediate effect is if they [Tiger] failed to finish by March 31, 2015, it would mean forfeiture of the P100 million bond they submitted to us," Sarmiento told reporters after the hearing.
PAGCOR has yet to decide whether or not it will approve Tiger Resorts' latest extension request and the proposed design changes. The agency is currently evaluating the progress being made and if it determines that Tiger Resorts "is more than 50% delayed," PAGCOR warned that it could suspend or revoke the operator's casino license.
Universal's seemingly endless string of issues also involves the chase to find a local partner, which is mandated by laws in the Philippines for any international company.
During the hearing, Tiger Resorts President Kenji Sugiyama explained that a local partner has been lined up and an announcement will be made in due time.
"We are still waiting for final instruction from the lawyer of our local partner. I cannot mention it as it's still confidential," Sugiyama said.
Comments