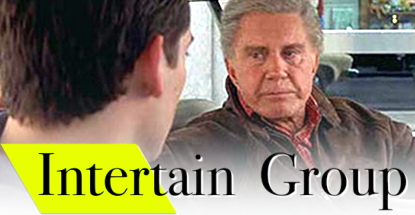 Canadian gaming operator Intertain Group capped off its year of acquisitions by reporting revenue of $40.8m in 2014.
The figure is all the more impressive considering Intertain didn't record any revenue in 2013, the year it agreed to acquire the B2C WagerLogic operations (since rebranded as InterCasino) from fellow Canucks Amaya Gaming. Intertain followed that $70m deal with the $45m acquisition of UK-facing online bingo operator Mandalay Media last June and the €89m acquisition of Nordic-facing online casino operator Vera&John in October.
Intertain says InterCasino provided $22m of 2014's revenue pie, with $17.2m from Mandalay Media and $1.6m from Vera&John. Had Mandalay and Vera&John been contributing to Intertain's coffers for the full year, their revenue would have come to $35m and $54m respectively.
However, to paraphrase Peter Parker's dead uncle, with great acquisitions comes great debt. Intertain's 2014 adjusted earnings came to $20m but net losses came to $26m thanks to $19.8m in acquisition-related expenses. Both revenue and debt will grow even larger in 2015 thanks to last month's £425m acquisition of the Jackpojoy and Botemania online bingo brands from UK gaming operator Gamesys
Intertain CEO John Kennedy Fitzgerald said the 2014 figures represented the company's "ongoing successful implementation of our organic and acquisitive strategy on the road to becoming the world's largest online gambling operator focused on the female demographic." Fitzgerald said he was proud to be at the helm during this "historic period" of Intertain's year-and-a-half-old history.
Intertain's name recently surfaced in connection with the probe into suspicious trading in Amaya stock prior to that company's $4.9b acquisition of the Rational Group last summer. Intertain director John Fielding purchased $2m worth of Amaya stock prior to the acquisition while former Intertain spokesman Robert Chalmers was also named as one of 300 investors whose trades have sparked investigations in both Canada and the United States. Amaya holds a 5.8% stake in Intertain.