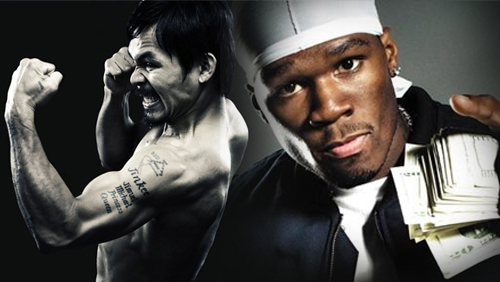 At the rate the betting action is going on the Floyd Mayweather – Manny Pacquiao fight, there's an all-too real chance that Mayweather, who opened as a 1/3 favorite, could end up being the underdog. That's the predicament oddsmakers are facing right now as the early rush of bets on the highly anticipated fight have squarely been on the Filipino slugger.
It's come to the point where books are now in the hook for a six-figure loss should Pacquiao win the fight. So the books are scrambling to get people to bet on Mayweather, even going to great lengths to drive up his odds eight weeks before the fight. Some books now have Floyd as a 1/2 favorite, much higher than his opening line. Conversely, Pacquiao's odds, which opened with him as a 5/2 underdog, are now somewhere below 2/1. That's a incredibly steep drop, and for it to happen so early in the lead-up to the fight suggests that the number could still fluctuate depending on what odds are being offered for both fighters.
The books can take comfort knowing that smart money hasn't arrived yet and most of those are likely to be on Mayweather, which could even up the handle, or at the very least, make it so that a Pacquiao win wouldn't be so damaging to its bottom line. But make no mistake, the lopsided action on Pacquiao is giving sportsbooks a lot to be concerned about. If this trend doesn't end, books might be forced to end up offering this fight as a pick 'em, or even more improbable, with Floyd Mayweather as the underdog. Don't sleep on that happening.
Speaking of not sleeping on the seemingly incredible, rapper and former Floyd Mayweather BFF 50 Cent went on the "Breakfast Club" radio show to talk about the fight and expressed supreme confidence that his one-time bosom buddy would beat Pacquiao…easily.
"Champ 'gon smoke em … it's gonna look like [the fight] was pumped up for no reason."
Turns out, the rapper is so confident that his frenemy is gonna "smoke" Pacquiao that he's willing to put up $1.6 million to see it happen. Well, you gotta put your money somewhere if you're going to run your mouth like that, right?