Bonnier Gaming has instructed Ihre Consulting to assist them with growing their affiliate program within the European market.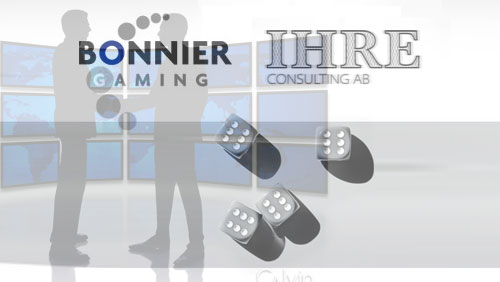 Bonnier Gaming brands include Redbet.com, Vinnarum.com, Whitebet.com, Mamamiabingo.com and Bertilbingo.com.  Their portfolio is extremely attractive and offers something for almost all igaming affiliates. Key markets include the UK, Sweden, Norway, Finland and Germany and Poland,which is where the strategic partnership with Ihre Consulting is formed.
Ihre Consulting have been in business over 4 years, working with operators and affiliates to partner them together in mutually beneficial deals. We are now a market leader of third party networks and affiliate management services, with a key strength within Scandinavia, and with Germany, UK, Canada and Australia closely behind.
Edward Ihre commented: "Working with Bonnier Gaming is a great partnership for us. They have great product lineup with multiple brands on offer, enabling us to work closely with them to provide key partnerships with affiliates within in these areas. Their target markets are ones we are strong in, and we are extremely pleased to be working with the Bonnier team".
KristoferBergdahl, Head of Aquisition from Bonnier Gaming quoted: "Working with Ihre Consulting was a natural choice for us. Their strength within Scandinavia and Germany enables us to raise our exposure within these key markets.  Our flagship brand Redbet is an extremely attractive product and we are excited to take this brand to the next level. "
Bonnier Gaming Affiliates are certified on AGD and GPWA. They have casino, poker, sports and bingo brands available for affiliates to promote, with live dealers provided by Evolution and NetEnt. Brands are available in SEK, EUR and NOK currencies as well as 5 languages. They have the UK and Malta licenses and are available on the mobile.
Affiliates can earn up to lifetime commissions with no negative carryover by promoting one or more of Bonnier Gaming's products. Contact Ihre Consulting directly to discuss the rates available (as well as more customized deals and promotions) .
About Ihre Consulting AB
Edward Ihre is the founder of Ihre Consulting AB Sweden which was formed in March 2010. Ihre Consulting was set up to connect all the right people together in mutually beneficial partnerships, with a key focus on Affiliate Management.
Ihre Consulting's main fields of expertise (and service provided) are:
– Affiliate Marketing, including affiliate recruitment, program set-up/optimization, organizational structure and processes
– Gaming Product Management, including procurement/optimization
– Brokering/Agent. Help you get in touch with the right companies, people, opportunities and deals. From decision-makers to people on the ground, within all aspects of running a (more) successful gaming business
Many years of experience within the above fields and with an extensive network of contacts, Ihre Consulting can create unique, innovative and sustainable solutions for your company.
CONTACT INFORMATION
Edward Ihre
CEO
Ihre Consulting AB
tel: +46 709119969