Grisly details have emerged in the Mehmet Hassan case, as three people face charges of murder and imprisonment, after killing the gambler at his home in London.
When 56 year old Mehmet Hassan met 25 year old Leonie Granger, he must have thought his luck was in.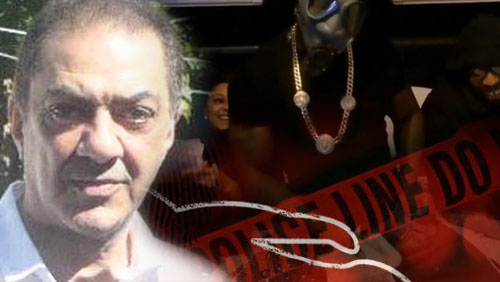 Luck was important to Hassan. He made his money gambling. His two favorite London haunts were the Palm Beach Casino and The Playboy. Two places from that rather expensive purple strip you find in a game of Monopoly.
On Sunday, 23 March 2014 his luck ran out after three people stopped his heart from beating due to their lust for money.
Leonie Granger, who rather ironically was employed as a care assistant, her boyfriend Kyrron Jackson and his friend Nicholas Chandler, both 28, are currently facing trial at The Old Bailey, charged with murder and false imprisonment.
The jury heard how Granger first met Hassan in February 2014 at the Palm Beach casino. They met again on the 15 March 2014. Prosecutor Crispin Aylett QC said: "The truth, sadly, is that Miss Granger was not interested in Mehmet Hassan for anything other than his money. And that is how Mehmet Hassan came to be tied up and kicked to death in his own flat."
On Sunday, 23 March 2014, they met again at the Palm Beach before taking a cab to Hassan's flat in Islington. 30-minutes later Hassan booked a cab that took Granger to an address in Lewisham. Giving evidence, the taxi driver told the jury, that he overheard Granger talking on her mobile phone: "Swear down! I don't believe it. Don't tell me the money's not there! I saw it. Look in the drawer. Look under cabinet."
The two men had made their way into Hassan's flat, bound him with tape and a necktie, before kicking and stamping him to death. As Hassan lay dying in a pool of blood, the three of them filmed themselves on their mobile phone stuffing wads of £50 notes into their underpants.
The video footage, taken from Granger's phone, is being used as evidence in the trial.
The case continues.