Share prices of casino companies in the Philippines took their biggest one-day loss in the last year, over fears that China's increased focus on cracking down on foreign casinos could have a debilitating effect on the local casino industry.
According to BusinessWorld, share prices dropped across the board with Bloomberry Resorts Corp. seeing the biggest drop at 11.64% before closing at a price of Php10.32, the biggest drop the company has experienced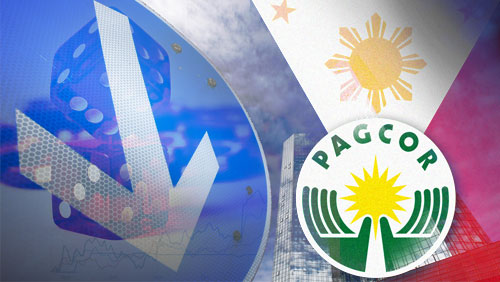 in over three years. Melco Crown (Philippines) Resorts Corp. wasn't far behind with its share price falling 10.19% to Php9.70. Meanwhile, Premium Leisure Corp. the local arm of Melco Crown Resorts and the SM Group, saw its shares fall 8.24% to Php1.56, while Travellers International Hotel Group Inc., which operates Resorts World Manila, fell 4.23% to Php6.80.
Despite the looming threat of China's iron hand, there are still those who believe that the Philippines won't be that negatively affected by this crackdown. Tiger Resorts, Leisure & Entertainment Inc. Executive Vice-President of Casino Operations and Marketing Matt Hurst told BusinessWorld that "legitimate tourism and travel" won't be affected and the healthy influx of Chinese tourists could still feed the growth of the Philippine casino industry. Incidentally, Tiger Resorts, the local arm of Kazuo Okada's Universal Entertainment Corp. that is building Manila Bay Resorts, is unlisted in the Philippine Stock Exchange.
Hurst also noted that the gaming market in the country is well-equipped to accommodate visitors from countries besides China.
The Philippine Amusement and Gaming Corporation (PAGCOR) took a similar stance on the issue, noting that Chinese gamblers aren't the "be-all-end-all" clients they've been made out to be. While they do represent a vast and rich market, the Philippine casino industry can still tap into "several sources" of tourists, including those coming from South Korea, Japan, Taiwan, and other Southeast Asian countries.
Some analysts, including COL Financial Vice President April Lynn Tan, believe that while the crackdown might have a short-term effect on the volume of high-rollers coming to the Philippines, China's mass market could make up for that. Either way, Tan also said that the stumble in share prices of casino operators is a "knee-jerk" reaction" from shareholders who aren't willing to wait out this dip.
At some point, Summit Securities President Harry Liu believes that casino operators will "likely reach an agreement" with the Chinese government on how to resolve the issue that will satisfy all parties concerned. "The owners of big casinos can't just sit down and do nothing. Casino has been here for a long time, you can't imagine that it will just close down," Liu told BW.