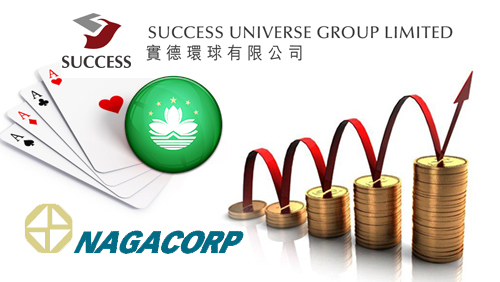 Cambodian casino operator NagaCorp reported a 17% increase in gross gaming revenue to $381.4 million as VIP betting volume increased 35% to $6.2 billion.
The company that operates Cambodia's biggest casino, NagaWorld, is taking full advantage of Macau's gambling slowdown, especially with VIPs and high rollers who are beginning to explore other gaming venues in the region. To its credit, NagaCorp isn't wasting any time trying to attract these gamblers out of Macau and into Cambodia.
"The downturn in gaming in Macau offers opportunities for the Group to further penetrate the Chinese gaming market in both the VIP and Mass Gaming segments, by offering better commercial terms to junket operators and agents as a result of NagaWorld's low cost structure," the company said in its financial statement.
"The 35% increase in VIP rollings in 2014 demonstrates NagaWorld's incentive program's success in promoting NagaWorld to a wider range of operators and players, particularly from China," the company added.
This plan of offering higher incentives to junket operators comes with a cost. Despite the sharp increase in gross gaming revenue, NagaCorp's net profit only grew nine percent to $136 million.
Meanwhile, Macau casino operator Success Universe Group Ltd. isn't sweating the downturn in business over in Macau. On the contrary, the company plans to bid for a new gaming license if rumors prove true that the government will issue one gaming license to a local enterprise to break the dominance of Chinese and US-owned casinos in the world's largest gambling hub.
Success Universe Deputy Chairman Hoffman Ma Ho-man made it clear to the Hong Kong Economic Journal that his company is "absolutely interested" in getting its own license in Macau. The company operates the Ponte 16, a satellite casino that runs on the license held by SJM Holdings.
"If there is a public tender on the gaming license, for sure we have interest," Ma said.
The government hasn't tipped its hand on what course of action it plans to take, but Ma is of the belief that at least one new license could be offered, with a strong preference towards investments in "non-gaming tourism projects."
Comments