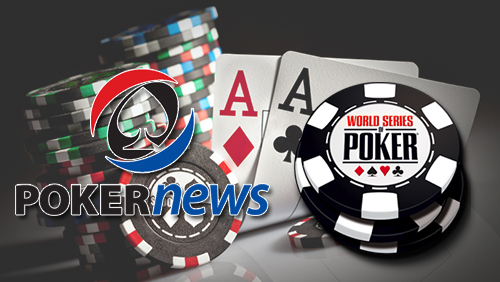 PokerNews lovers will have a sour face this morning as news break out that the World Series of Poker will be looking to take their live reporting in-house for the summers festival.
In a move that can be viewed as either ballsy or backward, the World Series of Poker (WSOP) have decided to say thanks, but no thanks, to the PokerNews live reporting team when it comes to this summer's spectacular.
The eyeballs at F5Poker were more focused than most as they spotted the following tweet from Matthew Parvis, Head of Content at IBus Media (PokerNews).
As we won't be doing official live coverage what are some features you want to see on @PokerNews during the WSOP?

— Matthew Parvis (@MatthewParvis) January 27, 2015
They reached out to WSOP Vice-President of Corporate Communications, Seth Palansky, to confirm the tweet, and the hand went up to do just that. PokerNews will not be bringing you the blow-by-blow account of the 2015 WSOP.

So why the change of heart?
According to the F5 post, Palansky informed them that PokerNews asked for a '200% increase' to deliver the goods, and the WSOP felt they couldn't justify the expense in a 'traffic-sharing arrangement.'
Reading through the short interview it seems as though Palansky, and the team at the WSOP, have been more than satisfied with the PokerNews product, and they will no doubt miss their partners when the action begins in late May.
So what happens to our coverage?
It seems that the WSOP is going to try and take on the job. They already have experience of reporting from their own Circuit events, including a 4,000+ event in Choctaw a few weeks ago, so why not?
The PokerNews product is excellent. But that doesn't mean it cannot be improved upon.
With change comes opportunity. The PokerNews chief is asking what the readers would like them to focus on now they are not live reporting. I think this is also a wonderful opportunity for the WSOP to seek public opinion and shape their coverage based on that opinion, instead of simply delivering what they believe their customer wants.
The decision will be tough for a lot of people. PokerNews will take a hit on the revenue side of things. I'm not sure how they create their budgets, but given the short notice of the decision, one assumes there will now be a need to find cost cuts to make up for a suspected projected chunk of income that now isn't going to materialize.
Then you have the PokerNews employees. The ones that are on a set salary will be ok, although slightly worried about their future, but the freelancers now have to find another way of covering their costs. The WSOP becomes part of your life. It's not easy to just not turn up. Let's hope the WSOP take on some of these freelancers. It's the logical way forward, although there may be a fresh look at American talent to keep the costs as low as possible, which is bad news for the European writing contingent.
So how would you like the 2015 WSOP coverage to be delivered? What format suits you? What works? What doesn't? Have your say below.