NBA Commissioner Adam Silver has made it publicly known that he is open to legalizing sports betting. During his first visit to India, Silver doubled down on his stance on the issue, calling for transparency "in everything we do."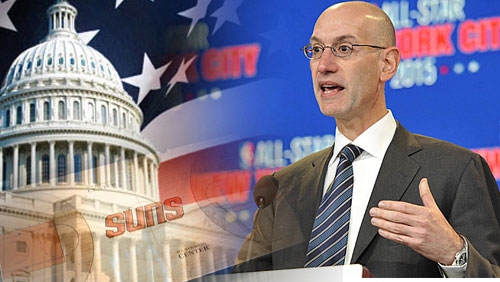 According to the Indian Express, Silver also hinted his plans on starting a discussion with relevant parties to assess the feasibility of creating a framework that would legalize sports betting and keep it above ground.
"I will talk to the Congress, and will push for a legislation that will allow our states to decide whether it is something they want to participate in," Silver said as quoted by the Indian Express. "In the US, all the states have lotteries. I'm not trying to encourage sports betting, I'm just saying there is a lot of sports betting , and if it's going to happen, it must be done in a regulated environment."
For his ideas to push through, Silver must also need to get the support of the 30 NBA owners. On that end, he already has a couple of owners who see the merits of legalized sports betting structure and how it can further drive popularity for the league. Dallas Mavericks owner Mark Cuban has already voiced his support of Silver's stance, calling the sports leagues' anti-betting stance "hypocritical."
Now you can add Sacramento Kings owner Vivek Ranadive in that list. Ranadive, who is of Indian descent and was the driving force in bringing Silver to India, called legalized sports betting as a means to increase fan engagement in NBA games. "A part of what gets fans involved in games is to let them bet on matches. So this is a logical evolution of the sport," he said.
Meanwhile, the Phoenix Suns have announced that it had struck a deal with two Phoenix-area tribes for the naming rights of the team's home arena. With the naming rights agreement, the arena will now be called the Talking Stick Resort Arena, named after a hotel and casino in the outskirts of north Scottsdale owned by the Salt River Pima-Maricopa Indian Community. The arena was previously called the America West Arena when it opened in 1992 before becoming the US Airways Center in 2006.
Comments