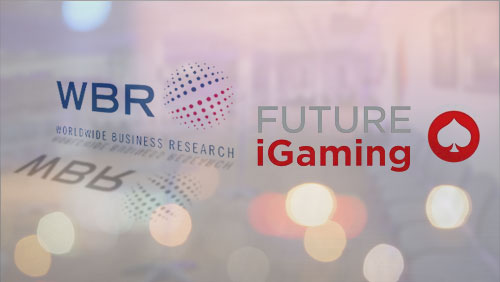 More than 150 heads of digital marketing, mobile and e-commerce from the leading European gambling operators will be debating the best strategies to maximize the mobile and social gaming opportunity as well as assessing new solutions and gambling industry trends.
The Future iGaming, organized by the Worldwide Business Research will be held on December 2–4, 2014 at the America Square Conference Centre in London, United Kingdom.
This event will offer you the opportunity to discuss innovations in gambling and insight on how the igaming industry and the most progressive companies influence customer-betting behavior.
Content to address your top challenges
Discover winning strategies for marketing innovation, differentiation and improved customer experience.
Learn how to truly innovate in the iGaming market and leverage new business opportunities
Benchmark against some of the leading European and global operators to ensure you have a stake in this lucrative market
Maximize the customer experience through effective data analysis and utilization
See how the power of mobile is truly changing the industry and what this can do for your business
Gain insight on how to become a multi-channel gaming operator and how to streamline offline and online marketing activities
Understand how social platforms can catapult your business into new markets and customer bases for continued growth
More reasons why you should attend Future iGaming
Top European operators share winning marketing strategies and growth plans
30+ hours of case studies and discussions giving you the practical tools you need to develop your strategic marketing offering
15+ start-up companies discuss new trends and innovations in mobile, payment options and product development
10+ hours of structured and unstructured networking spread across interactive sessions, all-star panels, interactive cafe round tables, private meetings and cocktail receptions
6 interactive all-star panels addressing the most pressing industry topics from social gambling, point of consumption tax, product innovation, European and International business opportunities to payment options
4 out-of-industry case studies from eBay, Nokia, Deutsche Telekomand Pernod Ricard to benchmark against leading industry marketing practices
3 concurrent streams devoted to all aspects of igaming: From strategic marketing, to practical implementation to organization management
2 master classes giving you in-depth training on specific aspects of organizational alignment and driving value with mobile.
For more information, visit their website igaming.wbresearch.com.