Online gambling conferences have been a huge part of my life for ten years and counting. I've attended events in Macau, San Francisco, Las Vegas, San Jose, Montreal, London, Prague, Budapest, Amsterdam, Malta, Tel Aviv, Philadelphia…and the list goes on and on and on. I've attended everything from G2E to iGaming Asia Congress, LAC, BAC, SUPER Show, ICE, EiG, GiGse, MiGS, SIGMA, WrBs, all sorts of smaller conferences around London and more.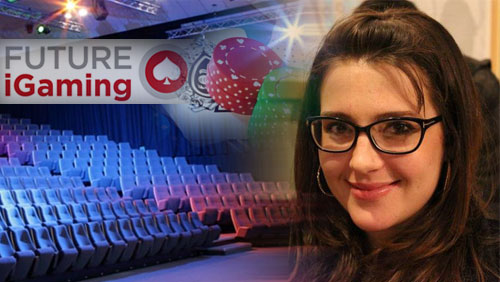 For an industry that is relatively small in size, as you can see from above, we've got a hell of a lot of conferences. Granted I attend more conferences than the average iGaming professional (apart from the Melissa Blaus and Robin Le Prevosts out there), the amount of industry conferences taking place each year is actually shocking.
Christina Thakor-Rankin wrote an excellent article about the excessive number of conferences in our industry and said the organizers have to find a way to bring back the value. Focusing on niches that are neglected at conferences, teaching something new, adding workshops and offering more interactive sessions were all on Thakor-Rankin's list of suggestions.
Coming up in December we have yet another iGaming Conference on the horizon, the inaugural "Future iGaming", put on by an established company from "the outside". I already know what you're thinking, but I have faith that this conference will provide a different experience than what we're used to- it is a niche event, there will be new speakers sharing a different perspective, there will be workshops and interactive sessions.
As part of the Future iGaming Advisory Board, I am aware of the work and preparation that went into the speakers, the topics, the format and other extras. I think this event could be an example of how to do things a bit differently in the iGaming conference space- perhaps an organizer from "the outside" can bring in a fresh perspective. To illustrate why I think this event is one to watch, I share with you my conversation with Susie Benaim, Conference Director for Worldwide Business Research, the leader of the "Future iGaming" project.
Becky Liggero: Can you provide some background on your organization and why the iGaming industry became of interest? 
Susie Benaim: Worldwide Business Research (WBR) is the world's biggest large-scale conference company, part of the PLS Group and one of the world's leading providers of strategic business intelligence with 16 offices worldwide. One of the most prominent series of events we run are the eTail events, attracting over 1000 senior eCommerce and online marketing executives to each of our events internationally.
We evaluated the iGaming sector as a new market to launch an event, having received very strong feedback from many of our attendees from marketing consultancies, technology providers and platforms providers, who saw huge growth potential in this sector. They were looking for a content-driven event, where they could meet senior level digital and marketing professionals to discuss innovations in iGaming, new digital marketing practices and find out, in an interactive format, what are the biggest challenges and areas of development for European gaming operators.
When we started research with Marketing Directors from both leading European operators, and smaller start ups, there was the appetite for a marketing focused event, looking at how digital and innovative marketing practices and technology can drive growth and revenue in this increasingly competitive market.
BL: I'm surprised there is an appetite for another event because, as you know, there have already been a number of iGaming conferences throughout the course of 2014- what does Future iGaming offer that is different than the rest? 
SB: The aim of this event was to target just one sector of the market, and hone in on how this group can influence the growth of their business and the success for specific iGaming products. With digital being the key to many organisations differentiation and growth, marketing departments are beginning to understand the power of digital, are increasing their budgets to cater for this and investing in technologies to improve their capabilities.
Future iGaming looks to evaluate how marketing specifically can leverage digital, capitilise on mobile and ensure a truly omnichannel approach that caters for the modern day gamer. The programme is geared towards the marketing challenges of operators, rather than affiliates, who are looking to become more autonomous in their marketing approaches and innovative in how they build new customer bases, and provide the improved customer experience for retention.
Rather than a traditional expo, Future iGaming is a much smaller event, attracting senior level marketers from iGaming operators to have in-depth, peer to peer conversations that will really change how the sector look and address marketing.
BL: Sounds like a great learning opportunity. What exactly can your target audience expect to achieve from attending Future iGaming? 
Future iGaming provides a platform where the audience can hear real-life case studies from European operators on how their marketing campaigns are evolving to cater for increased market demands and where innovation is really coming from. The interactive formats, including interviews, round table discussions, live debates, seminars, case study revolutions and discussion panels allow the audience to get involved directly and ensure actionable takeaways from all the sessions.
The aim for all attendees is to be able to benchmark their challenges against their peers, find solutions for their problems and be inspired by innovative and successful marketing strategies and technologies. With the mix of global operators and start-ups, there will be a good coverage of information to provide insight and inspire companies into new growth areas.
BL: "Inspiring" is a great word. So tell me about the out-of-industry case studies- what will iGaming execs be able to learn from them?  
SB: Getting out-of-industry insight has been integral for many of the iGaming professionals I researched with. Inspiration has been often sought after from the telecommunication and e-commerce specifically, so I wanted to bring the expertise in house.
Deutsche Telekom and Nokia will be discussing specifically how to leverage the power of mobile, regarding connectivity developments and how it can really improve the customer experience. eBay will be discussing how data can drive better business decisions and provide more educated picture of who your customer really is. Finally Pernod Ricard, a French alcohol company, often seen as a similar sector, presents on how to really leverage growth opportunities with an effective digital marketing campaign.
These are all areas that the igaming sector are looking to develop, and through these specific case studies, the market can get some real insight.
BL: I think out-of-industry case studies will inspire and provide a lot of value. On another note, I know you've already been in touch with a lot of senior marketing professionals, can you share the top three most interesting findings from your conversations & surveys? 
SB: Our benchmarking survey includes information collected from 50 marketing professionals from European operators. The results are fascinating- here are just a few to give you insight on how this market is developing:
–          44% of respondents intend to spend more than £3,000,000 per year on online initiatives
–          50% of the respondents will be investing in Gaming Software , Optimisation and Mobile Services in 2014/2015
–          57%  of respondents said that tracking data and analysis was the biggest challenge when implementing mobile in their marketing campaigns
BL: Interesting information, Susie. And finally, how will your event inspire innovation? 
SB: By hearing the challenges of your peers, their solutions and how both large and small operators have innovated and capitilised on market opportunities, the audience will have the insight, tools and essential contacts to further pursue these opportunities.
With the in and out of industry case studies, the programme will provide a broader market view to get the audience thinking in a different way and start questioning why things are done in certain ways. The aim is to discover how they can change current practices to develop new tailored products to the changing demands of the market and be innovative in how these products can be communicated to the market.
BL: I think Future iGaming sounds like a great opportunity to learn from each other and inspire each other to think in new ways. Thank you very much for your time and see you on December 3 & 4.
*Susie has offered all CalvinAyre.com readers a 15% discount off the current price for a Future iGaming pass- use code FIG15.
Comments