The controversial Swedish gambling monopoly, Svenska Spel, reports revenue decreases for the second successive quarter, during their quarterly earnings confab.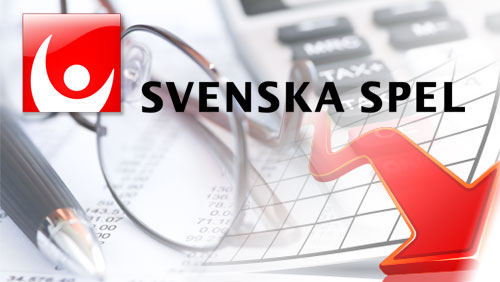 The Swedish state-run betting monopoly, Svenska Spel, is not having the greatest time at the moment. Not only are they being dragged through the European Union's top court, over allegations that they are breaking one or two important gambling laws, but they are also slipping on the balance sheet front.
Group revenue, for the period 1 July 2014 – 30 Sep 2014, has declined 10.9% year-on year to 2.1 billion Swedish krona ($284m), and operating profit has seen a steeper fall of 14.2% year-on-year to 1.1 billion Swedish krona ($149m)
The figures for the first nine months of 2014 are also down. Year to date operating profit shrinks 9% to 2.3 billion Swedish krona year-on-year, and year to date revenue fell 8.9% to 6.6 billion Swedish krona year-on-year.
Not great reading, one would think, but that's not the opinion of the Chief Executive Officer of Svenska Spel, Lennart Käll, who believes that everything is going according to plan.
"The decrease is according to plan," he said. "In recent years, we have seen the Swedish gambling market evolve in the wrong direction. Therefore, we show the way to a healthier gaming market through the introduction of several gaming action, including compulsory registration.
"It's a position that comes before short-term profit motives."
Wise words; or are they words tapered to look thoughtful under the gaze of the Court for Justice for the European Union (CJEU)?
The European Commission is taking the Swedish gaming outfit to task, after they finally lost patience with what they believe to be flagrant disregard for the rules concerning their stranglehold over the Swedish gambling market.
It's the first time a EU member state has been taken to the CJEU, in connection with gambling legislation, but one expects it won't be the last.