Jason Somerville announces on his latest Run It Up show that the rumors are true: Somerville and Ultimate Poker have parted ways, as yet another sponsored poker player is released from his contract.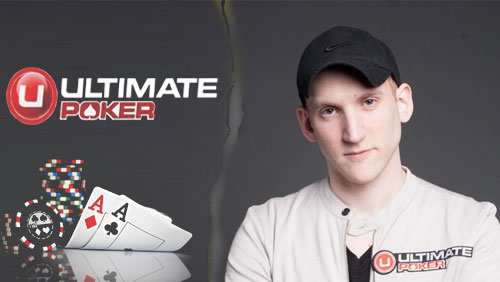 The prognosis for the future of sponsored poker players continues to be dire after the enigmatic Jason Somerville and Ultimate Poker part ways.
F5Poker were the first to break the news that Somerville and his employer might be heading to the divorce courts, and this was confirmed on Sunday night as Somerville came clean during the broadcast of his highly successful Run It Up series.
"It was all fine. It was like hey I'm not cheap date. I don't need no man in my life. I don't need no man," said Somerville.
Days after Joe Cada and PokerStars parted ways, after the former World Series of Poker (WSOP) Main Event champion asked for 100% rake back, it seems money was once again the root of the problem between Somerville and Ultimate Poker.
"I didn't want to take…whatever…so we had to do what we had to do," said Somerville.
The man, many within the industry believe has the charisma, skill, and pull to be the next Daniel Negreanu, cited Ultimate Poker's issues in New Jersey as the primary reason that Ultimate were facing "tougher times on their side" and why "things had to change."
Ultimate Poker became the first online gambling entity to withdraw from the newly regulated US market after pulling the Ultimate Gaming brand from New Jersey. The decision to withdraw came after their land-based partner Trump Taj Mahal declared their intention to close their doors pending a gift from God.
Fans of the Run it Up series needn't worry. Somerville advised his legion of fans that he intended to continue as planned with Run it Up Season 2, including plans to release 250 consecutive episodes on YouTube.
Somerville also made it clear that his time with Ultimate Poker was a happy one.
"I am very grateful for Ultimate Poker. We may do things in the future but for the time being we have decided to open our relationship."
Somerville's departure leaves Antonio Esfandiari, Dan O'Brien and Danielle Andersen as the last bastions of a site that once had Somerville, Lauren Kling, Jeremy Ausmus, Phil Collins, Brent Hanks and William Reynolds in their roster.
At the time of writing, Somerville is still shown as a member of Team U, on the Ultimate Poker website, and the Run it Up series is also shown on the site.