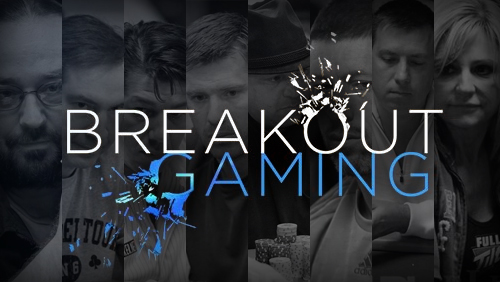 Costa Rican-based Breakout Gaming hire the services of several high profile poker pros to assist with the marketing of their soon to be new cryptocurrency: Breakout Coins (BRO), for use in their own ecosystem offering online poker, fantasy sports, and other games.
Johnny Fucking Chan.
He has only gone all trendy on us and signed up as an ambassador for the newest digital currency player on the block: Breakout Gaming.
"We are going to shake up the gaming community with the world's first cryptocurrency that has a dedicated ecosystem for its coins. We felt there was an untouched niche for digital currency enthusiasts to play digital games such as Poker, Blackjack, and Fantasy Sports, all while investing in the long-term opportunity of Breakout being the next go-to gaming destination."
I know.
It reads like a quote from Bill Chen, but it's actually Johnny Fucking Chan (or more accurately someone from Breakout Gaming representing the legend).
And it's not just Chan who has been dragged out of his coffin to wear a patch for the once a year event we will see him play. Todd Brunson, Ted Forrest, David Benyamine, Layne Flack, Jeff Lisandro, Huck Seed, Vladimir Shchemelev and Jennifer Harman, just a few of the 'golden oldies' who together have amassed 38 WSOP bracelets, and now fancy a part of the new revolution.
Breakout Gaming (BRO) is based in Costa Rica, but have operations in Los Angeles and Las Vegas. For the time being they have nothing but a landing page, Facebook page and Twitter account but they are planning to change the rules of online poker currency.
The company promises to "Break out of the endless cycle of crypto currencies that promise one thing and then deliver another," by creating a new type of digital currency called a Breakout Coin to be used wholly within the BRO ecosystem.
A new skool idea, driven forward by a bunch of old skool pros.
BRO plans to branch out into 88 different casino games, including Texas Hold'em, Open Face Chinese, and a custom-built fantasy-betting platform. The site will convert Bitcoin to BRO with a 'cold storage to protect the currency avoiding the opportunity for hackers to enter themselves.'
It all seems like a conversation between Spock and Scotty if you ask me.
"In life, we are always being told to work hard in order to play hard," said sponsored player and partner Jennifer Harman. "At Breakout Gaming we're offering the opportunity to have these two sides meet in an intelligently designed investment and gaming platform. It's like an online gaming playground for the 'cryptos' of the world."
The association of Jen Harman is an unusual one considering her ties with IveyPoker but then you could say the association is unusual for the entire bunch.
I understand that BRO are new to the world of online poker but surely somebody has warned them that allowing a bunch of old school poker players to get involved in the set up of an online poker room never ends up well?