Resorts World Bayshore City is expected to break ground within the next 90 days, two years after its original schedule. The first phase of the integrated resort and casino is expected to be completed by 2018.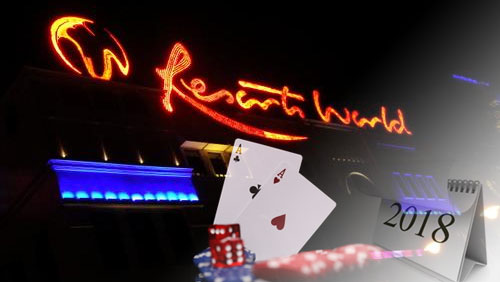 The joint project between Andrew Tan's Alliance Global Group Inc. (AGI) and Malaysia's Genting Group was supposed to begin construction in 2012 but Alliance President Kingson Sian told the reporters that the project was held up by delays in the turnover of the property in Entertainment City.
The first-phase development will occupy less than one-third of the property's 31-hectare land parcel. This phase will include a gaming area bigger than Resorts World Manila in nearby Newport City, as well as three hotels with a combined 800-plus room capacity, a 3,000-seat grand opera house, a high-end shopping mall and a handful of residential towers. The company has tapped Westin Hotels & Resorts and Japanese hotel brand Okura for the project's first two hotels while the third hotel brand has yet to be determined.
Despite the delays, Alliance expressed confidence that being the last of Entertainment City's four integrated resorts and casinos to begin work does have its advantages, including the opportunity to offer attractions that none of the other three resorts have.
Travellers International, the consortium between Alliance Global and Genting, holds the Philippine casino license for the group.
Sian also indicated that Travellers would not raise fresh equity to build the new complex, noting that the gaming firm was still in a net cash position, backstopped by AGI subsidiaries that are "poised for a stronger finish this second half". Sian noted that the company posted strong results in the first half of the year, even though its net profit attributable to equity holds reached just Php7.5 billion, 9% lower year on year due to slower revenues from its gaming, hotel and fast-food businesses.
A more detailed announcement about the Resorts World Bayshore City project is expected to be made by October.