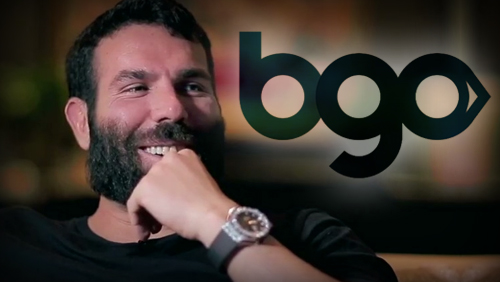 BGO Entertainment signs social media phenomenon Dan Bilzerian to join Hollywood movie star Verne Troyer in new £15m marketing campaign.
BGO Entertainment has announced that in addition to re-signing Verne Troyer, they have brought on board millionaire playboy, philanthropist, poker player Dan Bilzerian to appear in the forthcoming TV and online marketing campaign.
"Last year's campaign was a hit", said Richard Skelhorn co-founder of BGO Entertainment.  "Bringing Verne to the bgo brand made a real step change in our business.  We also won the EGR innovation in marketing award and to have the opportunity to continue working with Verne was really a no-brainer, we just had to do it."
"This year's addition of Dan Bilzerian is very exciting and provides us a real opportunity to do something very different in the space, to continue to grow the brand internationally and appeal to a wider audience."
Dan Bilzerian shot to fame earlier this year when his Instagram account began growing organically by more than two hundred thousand followers per week.  He's a multi-millionaire, professional poker player and rising Hollywood actor – publishing his unique lifestyle on social media and gaining millions of fans in the process.
Dan Bilzerian said  "I am very selective who I do business with because in the world of gambling you are only as good as your word, and I'm excited to be working with BGO."
Verne Troyer is most famous for his role as Mini-me in the hugely popular Austin powers movies. Verne commented, "I'm still The Boss at Bgo.com!  I really enjoyed working with the bgo guys last year and am really happy to be a part of the new campaign".
Bgo's new campaign will launch in Q4 this year.
Comments