Two months after announcing that it was launching free play sports betting, Meadowlands Racing & Entertainment officially opened the shop in time for the start of the 2014 NFL season.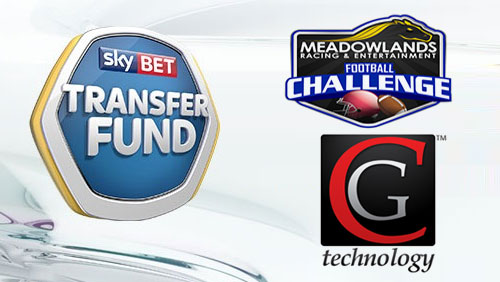 The company's MRE Football Challenge has begun offering free college and pro-football betting powered by CG Technology (formerly known as Cantor Gaming). More than a dozen Top 25 college football teams are available to get bet on, plus Rutgers, as well as the NFL's weekend games. Nobody can actually bet using real money, only around 1,000 points players receive each Tuesday to bet on as many games against the spread as they want. There is a chance to win a $2,000 cash prize each week, which is a more than decent prize for a free-play competition. A $10,000 grand prize is also up-for-grabs, although that won't be awarded until the end of the NFL's regular season.
Those interested in participating must first be a MRE Player Rewards member before registering for the MRE Football Challenge. Once registered, players would need to download the MRE Sports app, which they can find at iTunes or at the Meadowlands Race Track website. Players can only bet in specific areas of the racetrack, including Victory Sports Bar & Nightclub, Raceworld or the VIP Room. At the end of each week, the player with the most points gets the $2k reward and at the end of the year, the player with the most wins will score the $10k grand prize.
Across the Atlantic, Football League title sponsor Sky Bet is launching a competition of its own for fans of the Football League. It's called the Sky Bet Transfer Fund, and as the name suggests, fans who bet on Sky Bet will get the chance to win £5,000 and £250,000 in transfer funds for their favorite Football League Club. So basically, the winner gets his/her £5k and then wins a quarter-of-a-million pounds to add to their football club's transfer funds ahead of the January transfer window.
Every pound a person bets on Sky Bet will earn him/her a token, which will be used to find a winner in a draw this coming December.
"This season, we wanted to give fans another reason for making us their favorite online bookmaker," Sky Bet Head of Sponsorship Edwin Martin said.
"We know that Football League fans do a huge amount to support their clubs. But for those who like to have a flutter on the football, a simple change to their betting routine could result in a huge cash boost in time for the January transfer window."
The competition is available for new and existing Sky Bet customers.
Comments