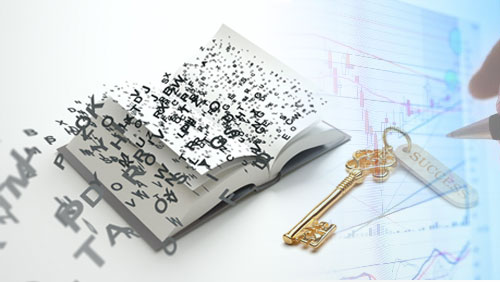 In an age of global telecommunications, it is becoming increasingly less important to meet people you deal with in person. However, what I know for sure is, face to face meetings, wherever they take place, can be critical in establishing genuine trust – and when it comes to depositing your money with a bookmaker, having a familiar face on the website, in an ad, or in communication, must surely boost conversion and loyalty. Are there any pitfalls?
Let's evaluate some of the leading eponymous brands and the men behind them, who've dedicated their existence to being the perfect blend of trustworthiness and fashion to underpin the success of their betting companies.
Chandler reluctantly took over his father's bookmaking business in 1975 and turned a loss making company into one of the most successful on-course bookies by the time online emerged in the 1990s. Initially reluctant to do so, it is only in recent years that Victor has agreed to front campaigns as the face of the brand, both on the company's customer facing website and television advertising.
It has led to an increase in market share and enhanced brand equity and, although I'm no fan of the TV ad campaign, Victor's shenanigans with comedian Paul Kaye certainly offer a differentiated approach where most others seem to be pressing ahead with fairly similar in-play odds and flying keyword graphic scripts.
Chandler brings history to the BetVictor brand – one only has to read some of his fantastic, old school punting stories to become enamoured with the idea of betting with the man known as the Gentleman Bookmaker.
Where Chandler has stepped forward, Done has stepped back. Once seen as direct competitors – Done once staked £1 million on Manchester United finishing above Chelsea in the 2004-5 Premier League campaign… he lost – the man behind the BetFred brand has removed himself from the spotlight, at least from an advertising perspective. Done founded BetFred alongside his brother Peter, in 1967 and like Chandler, some of his stories carry a gravitas that no modern day gambling lynchpin can attest to – including being stabbed 5 times by a disgruntled customer whose £50 horse racing bet failed to come in back in the 1970s.
Having completely fronted the company's first TV campaign in 2010, Fred stepped aside when BetFred launched their Personal Carnival series of ads (slightly, and unfortunately, preceded by a foray with the now-incarcerated Stuart Hall).
He hasn't moved out of the limelight altogether though – Fred can be found at the forefront of any PR pertaining to BetFred's infamous early payouts.
Paddy Power
Paddy Power, the son of co-founder David Power, does represent the business as a marketing spokesman, but I'm looking at the personification of the brand itself, as it is top notch. Paddy Power's mischievous personality has been taken to a more customer-centric, entertainment-oriented audience since it began its hugely successful "We Hear You" strategic campaign in 2012 after countless tactical stunts.
The value of this successful personalisation? Paddy Power tells us it was primarily responsible for 29% revenue jump in 2012, a 50% leap forward in customer acquisition and, crucially, a 54% positive shock on the company's share price.
Like Victor Chandler, Waterhouse comes from a long line of bookmakers, being the great-grandson of Charles Waterhouse, one of the first official bookies in Australia.
Tom Waterhouse, despite his notable successes, does provide a great example of the downside to being the face of an eponymous brand. In 2013, as advertising of the brand grew significantly on free-to-air television, Waterhouse personally received nationwide condemnation in Australia for exposing teenagers to gambling, and responded to calls from the Australian Prime Minister to wind up campaigns immediately.
It might be argued that these personal struggles resulted in a significantly undervalued sale of the business to William Hill, who swallowed them up later that year for AUD40 million – barely a sixth of Waterhouse's previous valuation.
That all being told, TomWaterhouse.com remains live where William Hill's other Australian acquisitions, Sportingbet and Centrebet, have been scrapped to unify under the William Hill brand, albeit likely due to an earn out clause in the takeover agreement.
Mr Hill passed away in 1971 and the company had five non-Hill private owners between then and 2002, when it floated on the London Stock Exchange. With that string of ownership, any semblance of personality was drummed out of the brand. However, two of the owners since Mr Hill departed have been private equity houses and that has told in the companies history of acquisition and growth.
It would be safe to assume that the company would not be the global superpower it is today had it remained in the hands of the Hill family.
Eponym isn't necessarily the synonym for success.
Comments