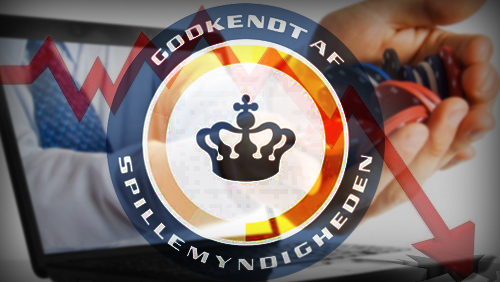 Denmark's online poker numbers drop for the second consecutive year, according to reports released by the Danish gambling authority Spillemynddigheden.
There are many people in the world who believe Denmark is a nation that can do no wrong.
Their taxation system is fair, their economy is pretty ace, their streets are cleaned regularly, they feel looked after, they have the greatest bacon in the world, they are former European Championships, have 'probably the best beer in the world' and they have the best looking women in the world….ok perhaps Sweden can have that one.
But when it comes to online poker? The action is starting to lose momentum.
The Danes produced some pretty awesome talent, and the former European Poker Tour (EPT) Copenhagen event was widely believed to be one of the toughest to win, and yet online poker revenue is down for the second consecutive Q2.
The Danish gambling authority Spillemynddigheden (they haven't got the best names in the world) has revealed that revenue earned through online poker fell to Kr. 40 million ($7.1m) from the Kr. 50 million ($8.9m) earned in 2013, and the Kr. 55 million ($9.8m) earned in 2012.
Trending forward this means the Spillemynddigheden are forecasting year-end revenue to top Kr. 180 million ($32.4m), a decrease of 7.7% compared to 2013 year-end numbers, and a 18.2% decrease from that high of 2012.
So what's happening Denmark?
It seems that players are more interested in playing online casino games and betting on the World Cup. When they want their poker fix they are heading to the brick and mortar casinos.
Online casino gambling revenue rose by 12.5% from a 2013 Q2 figure of Kr. 240 million ($43.1m) to a 2014 figure of Kr. 270 million ($48.5m) and the sports betting market increased by 33% (although you have to bear in mind that the World Cup skews everyone's figures). Those sports betting numbers seeing an increase to Kr. 445 million ($79.9m) as opposed to Kr. 335 million ($60.1m) this time last year.
The seven land-based casinos are also performing well with Kr. 85 million ($15.2m) earned in Q2, the first time in five quarters that GGR is higher than the corresponding quarter the year prior.