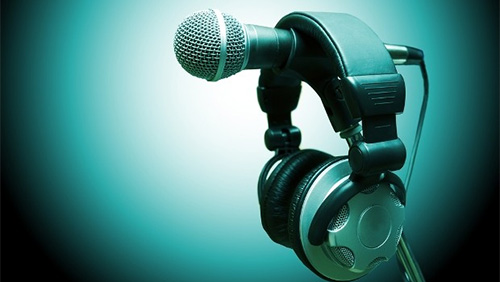 The Tournament Director of the forthcoming Borgata Poker Open has taken the unusual step of trying to hire a poker commentator via Twitter, and is even offering a salary. Lee Davy takes a look at the value that poker commentary brings to our business model and asks several pros for their opinion.

Do you think you would be a good poker commentator?
If you do, then you are in luck, as the Tournament Director of the forthcoming Borgata Poker Open, Tab Duchateau, is looking to hire one.
Anyone that would like to be a commentator for the live stream of events 1 and 10 of the BPO , please lemme know. You will be paid 🙂

— Tab Duchateau (@TabDuchateau) July 24, 2014
I like Duchateau's style. Money is tight in some organizations and hiring commentators, or assistant commentators, is not always within budgetary constraints. After all, we are not paying to watch the live stream.
So offering payment is great and will surely lead to more interest. It's also good to see that he is trying to box this one off well before the tournament kicks off in September and that's common sense. I have been in the midst of a frantic last minute search for a co-commentator and it isn't fun.
Poker commentary is such an integral part of our business model that it does seem a little odd that not all tours have a recognized commentary team and I guess this once again comes down to funds.
You only have to look at the productions that involve Joe Stapleton/James Hartigan, Mike Sexton/Vince Van Patten and Ali Nejad/Olivier Busquet to see how important chemistry is. This is difficult to create if a sole commentator has to gel with differing co-commentators all of the time.
That being said, it really does depend on the quality of the commentator.
Take Jesse May as an example. The commentator for the World Poker Tour (WPT) Live Stream, and Live Shows, once told me a story about how his co-commentator got caught in traffic and to compensate he pretended that he was in the booth throughout the entire event. Now that's thinking out of the box. He was talking to himself, and giving off the impression that he was having a conversation with his non-existent co-commentator.
There are always opportunities to jump into the co-commentators seat, particularly for players, but getting paid for your time is very rare indeed. And you should get paid. It's not always about giving back to the world of poker, your time is money.
If you want to expand your career, and get involved in television—like some poker players do—then commentary is a great starting point. During an interview with Olivier Busquet, at the World Series of Poker (WSOP), he told me that this was one of the reasons that he first got involved.
It can also help you get recognized by the high profile poker organizations by showing them that you have value. Commentating, and giving your time up for free, shows the organization that you love what you do, dedicated and hardworking. Those are some of the values they are looking for in a sponsored pro, and it's no fluke that Scott Baumstein got picked up by PartyPoker after doing countless hours of commentary for the WPT.
So what skills do you need in order for you to be a success?
I asked some of poker's finest for their opinions and this is what they said.
Barry Carter, News Editor, PokerStrategy.com said that he loves to watch Jesse May.
"He plays the role of the audience member; he asks questions of the expert, which make him, look a little dumb, but he knows the casual audience member is wondering what the answer is? He is not afraid to damage his own reputation to aid the show. A lot of poker fans think Jesse is clueless, but he is probably the most knowledgeable commentator in the game. What he does is what is most important – finding the balance between depth of commentary but making it accessible to non poker players."
WSOP bracelet winner, Craig McCorkell, also touches on the need to make poker accessible for the non-poker playing public.
"It's important that commentators can make me laugh. Poker can be incredibly boring to commentate on and it's so important for the commentators to keep the viewers entertained in a variety of ways.
"The EPT commentators are the best by a mile. Hartigan and Stapleton have it down to a tee. Those EPT shows are the benchmark for poker shows. They offer a great combination of analysis and entertainment. Not only do I enjoy watching them, but my Dad enjoys watching them, and I think this is an example of why they are so good."
British cash game player, Andy Moseley, also believes that humor is very important.
"The value of the commentators depends on the target audience, but let's say your average audience is made up of casual players. Then the commentators should be funny and light hearted, with one guy who's great at explaining strategy, in basic terms, and the other one supplying the variety and humor. Gabe Kaplan was the best."
When you consider that Finland has one of the highest suicide rates in the world, an injection of humor is a must for the Scandinavian country, when it comes to poker commentary. Finnish pro, Lauri Pesonen, concurs.
"Joe Stapleton is the best for me because I really like his humor. From the player pool I really like Ike Haxton. I think he has been awesome when in the box. It's important for me to have the conversation flowing because most of the time watching the live stream can be boring, as there isn't that many interesting hands happening."
It isn't just the big boys who need commentators for their shows. Ryan Spittles loves Stuart Rutter, the commentator of the Sky Poker show.
"I think getting ideas across in a quick and accessible way is by far the most important attribute for a commentator. Stapes is great at this, but for something different I think Stuart Rutter is just boss. He is just so good at explaining everything. Tom Hall has also been superb when helping out with the EPT commentary."
So there you have it.
If you want the job at the Borgata then you have to be funny, get your point across quickly and easily, and entertain thousands of people who are falling to sleep as muted players quietly fold their hands for hours.
Sounds easy?
Not on your life.
Comments