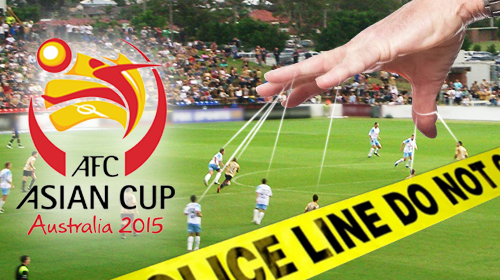 While the football world watched the World Cup final in Rio, Australia, the host of the Asian Cup 2015, focused their attention on the next big international tournament on the calendar. They have 180 days to ensure the event doesn't fall under the same cloud of corruption that the World Cup faced.
Asian Cup 2015 organizing committee Chief Executive Michael Brown has issued a warning to anybody looking to disrupt or manipulate the tournament.
Allegations of match-fixing during the World Cup made some question the authenticity of a few games.
Systems and processes have already been put in place to make match fixing more difficult.
Brown told the Canberra Times that the Asian Football Confederation has required all 46 member associations to employ an integrity officer to ensure that match-fixing is treated with the magnitude and seriousness it deserves. A series of related workshops for players and coaches will begin at AFC headquarters in Kuala Lumpur as the team briefings are held these coming months.
The AFC has also commissioned SportsRadar to monitor bets on the Asian Cup on a global scale. The betting monitoring company has been up-to-task with catching any irregularities in sports betting, including an episode in Australia that uncovered irregular betting in the Victorian Premier League last year, which led to fines for two English footballers and a three-year imprisonment for the local ringleader of the match-fixing syndicate, a Malaysian national.
"The risk is there and we need to be vigilant and full credit to the Australian government because they have taken it seriously," University of Canberra senior lecturer Catherine Ordway told the Canberra Times in response to growing threats of sports betting corruption hitting Australia in the near future.
With the AFC Asian Cup featuring national teams in countries where illegal sports betting is prevalent, the host of the 2015 tournament is doing all it can to ensure that the tournament goes on without the match fixing scandals that plagued the World Cup.