Call it the LeBron James' effect. The best player in the NBA doesn't even have a team and yet, his free agency is having an effect on the sportsbooks.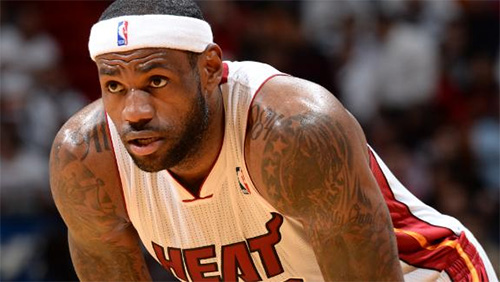 The Cleveland Cavaliers have become the most bet on team to win the 2015 NBA championship. Not the defending champion San Antonio Spurs. Not the Miami Heat. Not even the Oklahoma City Thunder or the Los Angeles Clippers.
The ClevelandCavaliers, ateam that went 33-49 last season.
Much of the rationale behind extra attention from bettorslies in the belief that LeBron James would pack his bags in South Beach and take his talents back to Cleveland. That's far from confirmed and there are no hintsthat James has made a decision but that hasn't stopped bettors from putting down money on the Cavs to win the NBA title next year.
Cleveland's odds have dramatically fallen all over. The Las Vegas Superbook, currently has the Cavs' odds at 30/1, cut down from 60/1 when they opened. Over at the MGM, Cleveland's title odds are much shorter at 10/1. For perspective, 10/1 odds are usually reserved for championship contenders with a decent shot of winning the title, which the Cavaliers aren't with their current roster. But with James on board, that's a different discussion, especially in an Eastern Conference that's been as awful as it has ever been.
Some sportsbooks are taking a more prudent approach, refusing to offer NBA title odds until the league's free agency period is settled.
Books taking the plunge are risking serious liability if LeBron returns to Cleveland. It's a calculated risk that will either pay off handsomely or bite these books in the beeswax.
If LeBron does decide to stay with the Miami Heat, then those Cavs bets are dead money months before the season begins. But if the King makes his return to Ohio, then those 40/1 odds suddenly become incredible bargains.
Such is the weight LeBron James carries in the NBA and by extension the sportsbooks.