Lee Davy continues his confessions series with some more tales from the World Series of Poker (WSOP), this time a guts based view of the record breaking Millionaire Maker.
Who wants to be a millionaire?
I do.
Before I lost faith in God, I would kneel at my bed and pray that one day I would become a millionaire. I no longer pray, in the traditional sense, but when I throw salt over my shoulder, or pluck an eyelash from the face of a loved one, I often pick this old classic out as my choice of dream I would like to come true.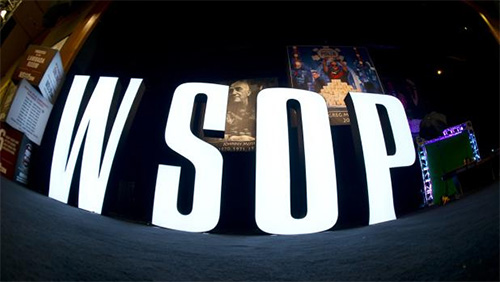 When I was in Secondary School I was one of the school's star performers, and one year I was asked to sing a duet with a girl called Claire Barnett.
The song?
Cole Porter's classic Who Wants to be a Millionaire?
So there was no way I was going to miss this event.
Only one problem.
I had decided that June was finally going to be the month when I got my financial shit together. The life of spending more than I earned was over. I had a strict budget and a $1,500 buy-in was not in the excel spreadsheet.
Sheet.
I have never liked the idea of asking people if they wanted a piece of my action. After all, why would they want to? I don't have any significant live scores to wax lyrical about, and I hardly get the time to play these days.
I also find it a little belittling. It's a form of begging, and I don't feel comfortable doing it. In the end I decided to swallow my pride and reached out on Facebook and Twitter to ask for backers. I sold 60% of my action, and that was fine with me. I have even decided to play in WSOP events without having any of my own action. After all, my bucket list says "Win a WSOP bracelet," not, "Win a WSOP bracelet and a shit ton of money."
I was nervous leading up to the event. I always am. It doesn't matter if it's the WSOP or the local casino. The butterflies always come out to play. That's cool with me. I am out of my comfort zone, and only by gaining more experience will this change.
I take my seat on time. As seems to be the norm we don't start on time. I get annoyed. I think about my time on the railway and people's abject attitude towards getting trains to run on time. There is no reason why we should be a few minutes late. None. If the players aren't in their seats then that's tough shit. Deal those fucking cards.
I nearly didn't make the kick off time myself after nearly being decapitated by a Frisbee. Then I saw a dog trying to hump someone on the rail. It took a few seconds for it all to make sense. Injecting the fun into poker. Dogs that could catch WSOP Frisbee's. Who thought of that idea? This dog must have been lame, or something, because I watched him for five minutes and he didn't catch shit.
I guess the only way the dog could have redeemed himself was having a shit. Now that would have been funny. He couldn't even be bothered to produce a turd.
My table is great. I have no idea who they are, but a quick thin slice and I know I am good. Jay Farber is flexing his muscles on the table to my right, Andy Frankenberger is hidden behind his shades ahead of me, and Jonathan Duhamel is taking pictures with fans on the left.
I pick up pocket eights and win the first pot. I am reliably told that my life will now end because it's always bad luck to win the first pot. Fuck that. I'll take anything that will come my way, good luck or bad luck.
At this point I would like to say that I am not superstitious, but that would be a load of bollocks. As we started to play I realized that my automatic way of thinking started to kick in. I started to see visions of me losing. Complaining about my bad beats. Worrying about the fact that I never have a good start. Asking why everyone is luckier than me?
I quickly start chanting, "The cards will come; the money will come. The cards will come; the money will come."
I did this for the next two days, each time one of those negative thoughts invaded the pitch.
"Seat Open 91"
We had been playing for five minutes.
The guy to the left of me is a Talker. I hate Talker's. The poker world seems to be united in support of more table talk. I say fuck that. Nobody ever has anything interesting to say, and I'm trying to concentrate on the game. Save the talking for the bar afterwards. This is game time.
Case in point.
"Where are you from?" Asks the Talker.
"Wales in the UK."
A few hands pass in silence.
"Is Wales in London?"
"Nope. Wales is a country."
"Have you seen the Queen?"
"On TV?"
"No, in real life?"
"No."
"You haven't seen the Queen and you live in London?"
"I live in Wales."
"In England."
Every time.
Every bloody time.
A guy stands up at a table ahead of me. I think he must be 'all in' because his hands are on his head. He is wearing a Nike T-Shirt with the slogan "Devilfish' on the front.
Now that's what I call a great fucking sponsorship deal. PokerStars get Rafael Nadal, and Nike get Dave Ulliot.
Wait a minute.
Sorry it says 'Devilish."
The Millionaire Maker Journey Continues Tomorrow in Part 2