Like any casino operator worth its salt, Genting isn't immune to protests from various sectors of society. But the latest one could rank as one of the weirdest. Nobody's up-in-arms over anything gambling related. Instead, it involves dolphins—that's a cute one!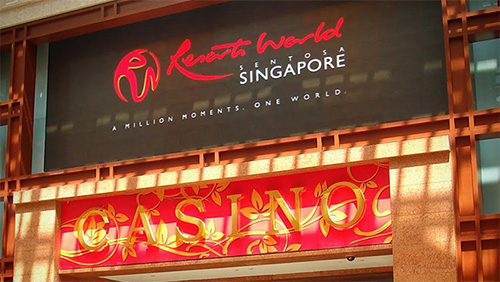 Singapore's Society for the Prevention of Cruelty to Animals (SPCA) is breathing down the neck of Genting's Resorts World Sentosa, calling for the casino resort to release the dolphins from its marine life park after a handful of the cute mammals died during captivity. "Subjecting these wild dolphins to a forced lifestyle in captivity, tamed against their will is… in essence unabashed animal exploitation," Corinne Fong, SPCA's executive director, said in a statement.
Resorts World Sentosa caught the ire of the SPCA after a bottlenose dolphin named Sharmila died at the resort on May 11. Sharmilawas the fourth dolphin death since the resort bought 27 in the Solomon Islands between 2008 and 2009. The first two dolphins died in 2010 from a water-borne bacterial infection contracted at a Malaysian resort in the island of Langkawi, while the third died in 2012 from an infection during a flight to Singapore.
The SPCA's call for the release of the remaining 23 dolphins received support from other animal groups in Singapore, including the Animal Concerns Research and Education Society (ACRES), who have been vocal in their disappointment over captivity of these dolphins.
Resorts World Sentosa has disputed the SPCA's claims, calling the protest misplaced and unfair. "There will always be divergent views about animals in human care and in zoological environment," the company said in its own statement. "Our viewpoint is that well-run zoological facilities provide strong and inspiring messages to visitors and can make a tangible difference to animal conservation."
It will be interesting to see if Resorts World Sentosa eventually succumbs to the animal activists pressure as there is growing public support for the release of dolphins and orcas from captivity due to the popularity of movies like Black Fish.