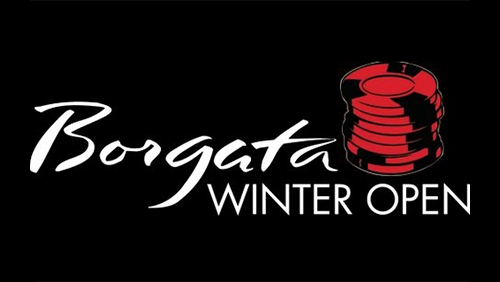 Borgata's troubles over the botched 2014 Winter Open poker tournament aren't over yet. The Atlantic City casino is being sued by six poker players who claim that Borgata did not do its due in monitoring and running the tournament and failed to offer sufficient payouts to those affected by the tournament's cancellation.
The lawsuit was filed in Atlantic County Superior Court by Duane Haughton of New York; Michael Sneideman of Connecticut; Cuong Tran of Michigan; Cuong Phung of New Jersey; Alvin Vatanavan of Virginia and Christopher Korres of Connecticut.
This is the second lawsuit Borgata has faced since the January tournament. Jacob Musterel, a resident of Egg Harbor Township, filed a class-action lawsuit in February after state regulators suspended play due to player complaints about counterfeit 5K chips on the tables. Event organizers ultimately determined that up to $800,000 worth of bogus chips had entered play. Another $2.7 million of bogus Borgata chips were discovered across town in a clogged sewer pipe at Harrah's Resort and Casino where suspect Christian Lusardi, a 42-year-old resident of Fayetteville, North Carolina, was staying. Lusardi was eventually arrested and charged with rigging a publicly exhibited contest, criminal attempt and theft by deception.
In the new lawsuit, the six players allege that Borgata erred by moving tables to an overflow room that was not properly monitored by casino and event organizers. At the time the tournament was suspended, 27 players were still in the running and tournament organizers decided to award them $19,323 each from the prize pool. But the six players are requesting $33,756.44 each, which would equal the true value of the $1.43 million in prize money split 27 ways, plus their attorney's fees.
Comments