The New Jersey Division of Gaming Enforcement (DGE) have completed their investigations into the cancellation of Event #1 of the Borgata Winter Open, and release details of the dissemination of the remaining prize pool.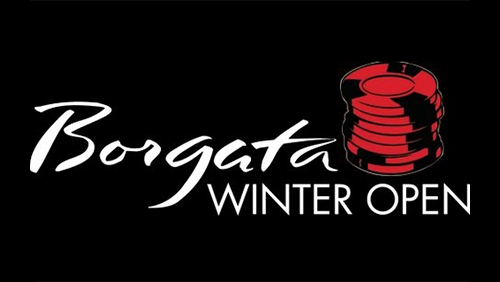 Players who have waited patiently for the New Jersey DGE investigation of the Borgata 'Chipgate' scandal are set to be paid, but people hoping for a return on investment based on ICM calculations will be sorely disappointed.
The Borgata Hotel Casino & Spa in Atlantic City was the home to a quite unbelievable turn of events, when on January 18th, 2014; Event #1 of the Borgata Winter Open had to be cancelled, after players alerted officials to the presence of what was thought to be counterfeit chips.
A subsequent tally revealed an additional $800k had been added to the players stacks in counterfeit 5k chips, and on January 24th, Christian Lusardi – a candidate for world's dumbest criminal – was arrested after he had tried to flush 2.7m worth of counterfeit chips down the toilet at the nearby Harrah's Resort and Casino.
The investigation has since ended and the DGE and Borgata have confirmed that Lusardi is the sole cause of the cancellation of the event, and have today released details of how the remaining prize money will be disseminated amongst the players who participated in the tournament.
The order states that the remaining prize money of $1,433,145 plus all of the revenue the Borgata collected for operating the event ($288,720) will be distributed to players in the following manner.
2,143 entrants who may have been impacted by the counterfeit chips, but did not finish in the top 450, will receive a total of $560 each, which includes a refund of their $60 entry fee.
Players who were in the final 27 will receive $19,323 each.
Entrants who finished in 28th to 450th place, who have already received their prize money, will not receive any further disbursements. Borgata has paid a total of $892,690 to this group to date. All entrants in this group who have not yet been paid will receive the amount they would have been entitled to according to their order of finish.
So what does 'impacted by the counterfeit chips' actually mean?
The investigation believes the counterfeit chips did not impact 2,218 of the original 4,814 entrants because they did not play in the same room, or during the same sessions as Lusardi. These are players who busted way before the money and are not entitled to anything in return.
The order gives a full explanation of who and why people are entitled to the $560 refund right here.
If anyone has any further questions, or would like to contest their payment (or lack of), they can call 609.317.1000 and ask for the Winter Poker Open Hotline to speak to a Borgata representative.
Checks for the payments of $560 will be returned within 10-working days.