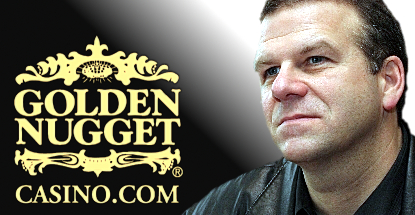 The National Council of Legislators from Gaming States (NCLGS) has come up with a unified set of standards for states considering legalizing online gambling. The NCLGS released its Draft Policy Framework for the Regulation of Internet Gambling (read it here) that will be considered when the NCLGS State-Federal Relations Committee meets in San Diego on June 6. The NCLGS says it neither advocates for or against online gambling but recognizes "both the threats and opportunities posed by new technologies."
The NCLGS believes that a common regulatory framework will help "increase public trust and confidence in legalized gaming" but believes its recommendations should also "evolve in response to emerging state needs, trends and advances in technology." The recommended guidelines are divided into 10 categories, including player protections, taxation, payment processing and game choice and legality.
Most of it is pretty commonsensical stuff, like making sure any multi-jurisdictional agreements are "carefully crafted as to not require congressional consent" and making sure that tribal governments are factored into any online plans. The NCLGS indirectly acknowledges New Jersey's ongoing problems with getting banks and major credit card companies to authorize online gambling payments, yet allows that some states may choose to prohibit any form of credit when it comes to gambling.
SOUTHERN GAMING SUMMIT TOLD THAT ONLINE GAMBLING IS A BUST
Online gambling was a hot topic at last week's Southern Gaming Summit in Biloxi, Mississippi. Rep. Bobby Moak has made multiple attempts at passing online gambling legislation in Mississippi and believes New Jersey's online gambling experiment has proven that local casinos would be "tapping into a market that's not currently gaming in the land-based houses." That said, Moak told Summit attendees he doesn't expect his state will be ready to approve online gambling until 2016 at the earliest.
Anti-gambling types have had fun mocking New Jersey's continual downward revisions of its online gambling revenue expectations, a trend not helped by the state posting its first monthly online revenue decline in April. Tilman Fertitta (pictured above), who has online gambling operations in New Jersey via his Golden Nugget casino, struck a similarly pessimistic tone, telling Summit attendees that online gambling had been "a bust" for his company. The most recent month's figures showed the Nugget's online casino in dead last, with revenue down 15% from the previous month.
Fertitta said he expected his online gambling operations in New Jersey would post a net loss of between $7m and $8m in 2014. The experience had convinced Fertitta that launching a poker-only online operation in the much smaller Nevada market could cost his company another $10 million. Fertitta said convincing the big banks to accept online transactions would help matters, but he didn't hold out hope of any quick turnaround. "I'm just rolling the dice myself in case it works out in the next couple of years."