Paddy Power Chief Executive, Patrick Kennedy, has decided to call time on his tenure at the Irish bookmakers, after nearly a decade in charge, and he leaves his final Premiership campaign with a bum spanking from punters.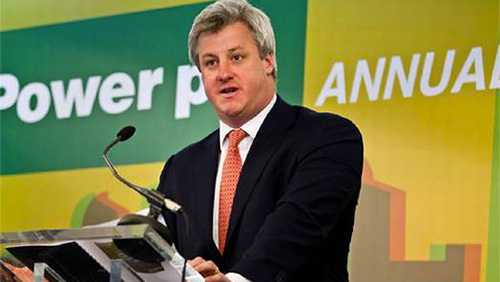 Paddy Power is feeling some pain right now.
Not only do they have to come to terms with the fact that their long-time leader, Patrick Kennedy, has decided to leave his position in 2015, after a decade in charge, but also they have just witnessed another pummeling in the football sports betting market thanks to a torrid last day of football betting in the UK.
"I have always had a personal view that after ten years at the helm, change is good, both for the business and the individual, so with this in mind, I have today given notice to the board of my intention to step down next April, the tenth anniversary of my appointment," Kennedy told shareholders in a recent statement.
The leader of the Irish bookmaker joined the company in 2005 and has been at its helm since January 2006. His announcement comes as shares fell by 4.6%, after the team announced another seismic hammering at the hands of football punters in the month of March, adding to their January football woes.
To give you a brief taster of the sorts of money Paddy Power was handing out, consider these two gems.
One punter struck a 1003/1 accumulator after correctly predicting final league positions of several clubs across a spread of the top three divisions in England, the three leagues in Scotland, the Conference and the Conference South in a quite amazing eight-fold bet.
The unnamed punter staked £200 online that:
• Cardiff would finish bottom of the Premier League at 10/1.
• Leicester would be promoted at 4/5.
• Brentford would be promoted at 4/5.
• Luton would be promoted at 4/6.
• Eastleigh would win the Conference South at 13/8.
• Dundee would win the Scottish Championship at 5/4.
• Stranraer to finish in the top four of Scottish League Division One at 1/2.
• Peterhead to win Scottish League Two at 10/11.
What makes the bet even more impressive is the fact that when the bet was made Sunderland were odds on to finish bottom with Cardiff four points clear, and Eastleigh were eight points off the top despite having three games in hand.
The maestro took home £200,930.62 for his win.
Then there was another punter who staked €1,000 on a Premier League nine-fold that came up trumps, earning him €477,000 on the bet, and an additional €100,000 in Paddy Power accumulator bonuses.
Spurs to beat Villa, Stoke to beat WBA, Arsenal to beat Norwich, Man U and Saints to draw, Fulham to beat Newcastle, Fulham and Palace to draw, Chelsea to beat Cardiff and Everton to beat Hull earned the punter close to €600,000 in profit and boy it was one hell of a sweat after Fulham's Chris David scored deep into injury time to secure the draw against Palace.