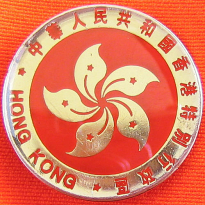 China's mini Golden Week holiday that typically lasts from May 1 to May 3 usually brings with it a treasure trove of tourists flocking to Hong Kong to enjoy some much-needed R&R. But this year, Jing Daily reported that Macau beat out Hong Kong for the top vacation spot of Chinese mainland visitors.
The three-day holiday doesn't offer enough time for tourists to venture too far from home so Macau and Hong Kong go toe-to-toe to see which welcomes more tourists in its shores. Unfortunately for Hong Kong, not only did it lose the overall crown to Macau, it also saw a two percent drop in number of tourists compared to last year. It's the first time since 2005 that Hong Kong's tourist numbers have declined, a concerning state that many believe is being fuelled by rising tensions between local residents and visitors from mainland China.
Hong Kong residents accuse the hordes of mainland tourists of siphoning off daily necessities and boosting real estate prices, culminating in an embarrassing altercation in Tsim Tsa Tsui last February in which Hong Kong protestors reportedly threw derogatory slurs at Chinese tourists.
By contrast, Macau's increasing popularity with mass market tourists saw visitor numbers spike by as much as 20 percent during the three-day holiday.