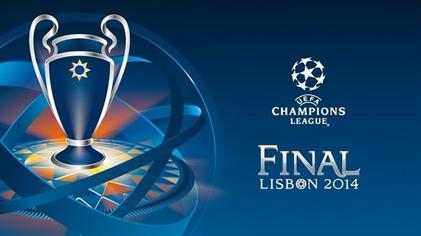 So, the demise of the Spanish La Liga that everyone was too quick to point out last year turned out to be a little premature. To be fair, at that time, the narrative was staring everyone in the face, especially in the manner by which Bayern Munich and Borrusia Dortmund thoroughly dismantled Barcelona and Real Madrid in the semi-finals. It looked like a clear changing-of-the-guard story that saw Barca and Real cede their status as the best football clubs in the world to Bayern and Dortmund.
Fast forward to this year and, well, last year's finalists didn't even make it to the finals in Lisbon. Bayern saw its shot at becoming the first back-to-back Champions League winners fall in a barrage of Sergio Ramos headers in the semi-finals and Dortmund, ehhh, they didn't even make it out of the quarters. Instead, we're left with two teams from, you guessed it, the Spanish La Liga.
The only thing that's surprising about this is that Barcelona didn't make it too, losing in the quarters to the team that's facing Real Madrid in the finals: Atletico Madrid.
For fans of La Liga, the climactic encounter in Lisbon on May 24 between these two cross-town rivals is a story that's constantly played out twice a year in the domestic league. But for the rest of the world, this title-deciding match represents a shakeup in the order of the elite teams in Europe.
Real still has a stake in that group but Atletico Madrid? Nobody in their right mind would've picked these guys, especially when it lost star striker Radamel Falcao to Monaco last year.
But as Diego Simeone's squad has shown this year, the team turned out to be more than just Falcao's golden boot. Overshadowed by his presence were a bunch of young hotshots that have since broken into the scene to lead Atletico to not only within one win of hoisting its first Champions League trophy but two wins away from winning its first La Liga title in 40 years. You can wax hyperbole any which way you want, but you can't deny that if Atletico pulls it off, we'd bear witness to arguably one of the most dramatic achievements any football club has ever accomplished.
For Atletico to achieve their dream season, it's only fitting that it has to go through its bitterest of rivals to do it. It goes without saying that no team has tormented Atletico Madrid for most of its history quite like its next-door neighbors. Even in its own backyard, Atleti has had to play second fiddle to a team that earned its Galacticos nickname for fielding some of the most otherworldly football talents the sport has ever seen. From Ronaldo and Zinedine Zidane, to Cristiano Ronaldo and Gareth Bale, Real has always been the big brother of the Madrid football household, a bully in the eyes of the upstart little brother who has had to overcome arguably the biggest inferiority complex this side of those two Los Angeles teams in the NBA.
Taking all that into the equation, a win over a Real Madrid team that hasn't tasted the sweet success of the Champions League in 12 years will be the ultimate form of vindication for Atletico Madrid. Hell, nothing could be sweeter than denying Real the chance of finally accomplishing its own run at history: that long-awaited 'la decima' championship.
All these reasons are what makes this year's Champions League finals a must-watch affair, not just for fans of both teams, but fans of a great sports narrative. Unlike past seasons, this year's battle for the most important football championship not named the "World Cup" will feature the two teams that can rewrite their own history books at the expense of their fiercest rival.
Bragging rights is a powerful tool to have, especially when it comes to owning it against your own neighbor/rival. In this particular case, it's probably as important as winning the Champions League itself.
Comments