Two Plus Two Publishing LLC have won a courtroom heads-up battle against 'Dutch' Boyd that will hit the two-time World Series of Poker (WSOP) bracelet winner in the pocket just weeks before the series gets underway.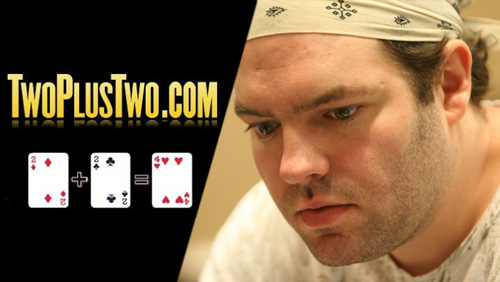 'Dutch' Boyd is going to have to dig deep into his pockets after a three-judge panel of the U.S Ninth Circuit Court of Appeals upheld a March 2012 judgment against the former two-time WSOP bracelet holder, that will now cost him in the region of $60,000.
Two Plus Two sued 'Dutch' Boyd and Anthony Scocozza in December 2009, after the pair had registered the domain name twoplustwopoker.com, and allegedly used the site to steer web visitors away from the twoplustwo.com website.
Two years ago, the U.S judge, Kent Dawson, ruled in favor of Mason Malmuth, and his legal team, after claiming that the pairs infringement was 'deliberate and willful'.
The respected poker website was awarded $25,000 in statutory damages, and $33,985 in attorney fees, in a victory that Boyd first foresaw back in 2009 when he said:
"It is never fun to be sued, especially by someone you look up to and respect professionally.'
"Mason Malmuth is a genius poker theorist and poker author and his books are largely responsible for much of my own success in poker, including my World Series of Poker bracelet.
"Personally, however, Mason has shown over and over that he is a bully and willing to outspend his perceived adversaries into submission.
"The lawsuit he is bringing against me is based on a domain name that he currently owns: `twoplustwopoker.com.' It is without merit and is designed to encourage me to pay him off or face a substantial legal bill defending myself against it.
"Unfortunately, the strategy will work, and he will be successful in wasting both of our time and money as well as the Nevada taxpayers' money. The only people who will be coming out ahead in this game are Mr. Malmuth's overpriced attorneys."
Speaking to PokerNews about the final verdict, Boyd said, 'It was definitely a bad beat.'