PokerTek Inc. the manufacturer of electronic table games is set to be acquired by the gaming technology developer and distributor, Multimedia Games, subject to shareholder approval.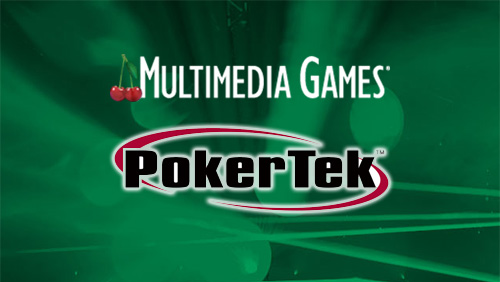 PokerTek Inc. will soon be a subsidiary of the Texan outfit Multimedia Games after the Board of Directors unanimously approved their proposed takeover bid.
The price of the sale is $1.35 per share in cash, and the merger will go through by the end of the calendar year, subject to approval by the company's shareholders.
Multimedia Games is a subsidiary of Multimedia Games Holding Company Inc. and like PokerTek they sell their own gaming units as well as leasing them through revenue sharing agreements.
Late last year, PokerTek Inc. installed it's electronic poker table games into the PokerStars LIVE Macau card room, and has helped it continue to be the most successful tournament card room in the gambling mecca.
Mark Roberson, PokerTek, CEO, said that the deal was a perfect opportunity for shareholders to 'receive a healthy premium for their shares and is an ideal situation for our customer, employees and other commercial partners.' He also went on to say that both company's had a similar vision and operating philosophy, 'focusing on superior customer service and delivering products that generate strong returns for casino operators.'
Pat Ramsey, Multimedia Games, CEO, made mention of the prominence of eTable growth as being the catalyst behind the proposed merger. Ramsey said the PokerTek product was an 'excellent complement to our existing business and that we can expand the penetration of PokerPro in North America.'
Assuming the merger will go ahead, the PokerTek brand name will still exist, albeit as a subsidiary to Multimedia Games; but the subsidiary itself will cease to be publicly traded.
There are no plans to make any significant changes in terms of personnel, structure or ethos of the PokerTek brand and company.