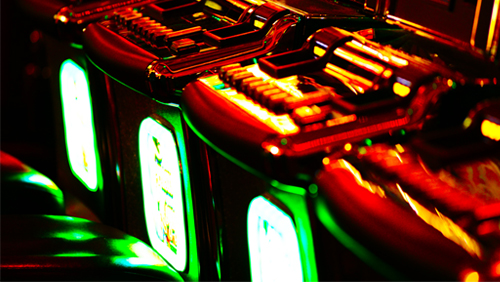 While talks of casino expansion in Florida continues, a new casino is set to open its door in Broward County, and it will come with 550 slot machines, 12 poker tables, and a whole lot of ground to make up.
The complex formerly known as Dania Jai-Alai will reopen its doors as Dania Casino after the Casino Group purchased the lot from Las Vegas' Boyd Gaming last May for $65.5 million.
It must be noted that Boyd initially bought the property back in 2006 for $152 million but high tax rates on slots and competition from the Seminole Hard Rock Hotel and Casino drew away any interest from Boyd in using the land. You don't need a calculator to see that Boyd took a massive loss from that failed purchase, ceding ownership to four Argentine casino operators who now own 75 percent of the complex.
A massive renovation soon followed to turn the 61-year old jai-alia fronton into a glistening casino that will be a key piece in the revitalization of the community. "Dania's been pretty much out of sight for decades," Baird Thompson, a casino consultant in Miami, told the Sun Sentinel.
But the opening of Dania Casino should inject some much-needed life into the community. Casino officials have already said that the establishment is set to employ around 300 people with a long-term target of significantly bumping that number up as soon as the renovations are completed. Once everything is all spic and span, Dania Casino is expected to feature as many as 1,400 slot machines, a hotel, a marina, and access to nearby waterways.
The opening of the casino has a lot of people in Dania Beach excited, including mayor Walter Duke who admitted that the timing of the casino's opening couldn't  have come at a better time to aid in the community's current economic recovery.
"Dania Beach is clearly a city on the rise, and their re-emergence is a big part of it," Duke told the Sun Sentinel.
Dania still has to worry about the Seminole Hard Rock if it hopes to gain traction in its area, but none of that is important now. What's important is Dania Casino is opening its doors to the public. It was the slowest of slow plays, but finally, the time has come.
Comments