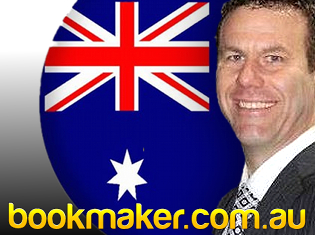 A pair of Australian policemen are coming under fire after revealing they used their colleagues' personal info to open hundreds of betting accounts with online bookmakers, then used the accounts to place wagers on behalf of a pair of notorious betting whales. The New South Wales Police Integrity Commission (PIC) investigation into the scam began in May 2012 and evidence of how the bookies were deceived has begun to trickle out at public hearings this week.
Between May 2012 and March 2013, Senior Constable Marc James Smith and Detective Senior Constable Anthony Paul Williams paid around 20 fellow officers $500 apiece to obtain their driver's licenses, Medicare cards, credit card and bank account info. Smith and Williams used this info – as well as that of Williams' father and sister – to open hundreds of accounts at online betting firms. These fronts, or 'bowlers,' allowed the pair to split up large wagers over many accounts to avoid attracting attention.
The PIC also heard that Smith and Williams used their front accounts to place wagers on behalf of professional gamblers Darren Azzopardi and Stephen Fletcher (pictured), who were banned from wagering with most of the sites. Fletcher, whose wagering budget ranged up to $1m per week according to a 2011 News Corp report, has previously faced allegations that he traded on inside information but was never convicted. Williams said he became involved with the scam after finding himself in financial difficulty following an uninsured car accident, after which Fletcher approached him and offered to help him out.
Williams used different internet cafes to set up the various accounts. Secretly recorded phone calls revealed that Williams and the two banned betting whales discussed ways of hiding the fact that all the wagering was being directed from the same internet service provider so the bookies wouldn't get suspicious.
When a betting firm closed one of Williams' accounts in March because the IP address matched that of another account, Williams sent the bookie a scathing email arguing that his 'flatmate' had used his computer and calling the bookie "a joke." On the witness stand, Williams denied he'd been "pretending" to be the officer in whose name the email account was registered. "I'm sending that from his email address. I'm not saying I'm him."
Williams steadfastly denied that his conduct had been deceptive. "Deceive is a strong word. I am trying to get a free bet. I do not know if it was deceptive." In one email to a police colleague, Williams justified his chicanery by saying it amounted to "just raping corporates [bookmakers], they just want to take $100 bets from idiots like us." Smith was far less uncertain regarding his own intentions, agreeing that his conduct was designed to fool the betting firms.
BANNED BOOKIE OWNED A PIECE OF BOOKMAKER
The story took a surprising turn on Thursday when Fairfax Media revealed that Fletcher owned 500k shares in Brisbane-based Gaming Investments, the parent company of Bookmaker.com.au that was purchased by UK bookies Ladbrokes in September for $22.5m. Ironically, Bookmaker.com.au is one of the sites at which Fletcher's wagers aren't accepted.
Late last year, Azzopardi was overheard on a call telling Williams that "Fletch reckons we are not allowed to bet with [Bookmaker.com.au] now," to which Williams replies "cause he is in cohorts [cahoots?] with them." But the wagering went on, as revealed in a February 2013 call in which a nervous Azzopardi talks about how a Bookmaker.com.au employee caught him using two accounts from the same IP address. "We're gonna look like f**kwits in front of Fletch if they tell him."