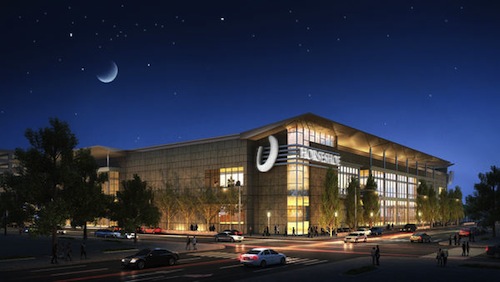 Talk about trying to count your eggs before they hatch. That appears to be the what Maryland is doing with the Horseshoe Casino in Baltimore even though the said casino isn't scheduled to open until late next year.
Maybe the state's gambling regulators are licking their chops over the highly anticipated casino. Maybe they just like to forecast these things. Whatever their reasons are, it was a bit surprising that the agency decided to commission a pair of fiscal studies on the financial future of the Horseshoe Casino. According to these studies, the casino is expected to generate anywhere from $425 million to $454 million in annual gambling revenue. In the event those numbers are indeed reached, the state is looking at a share of the whole pie amounting between $207 million to $231 million in taxes, a number that should ring music to the ears to state leaders.
The Horseshoe Casino is being earmarked as one of the crown jewels of Maryland's growing casino industry, the one that's expected to vault the state's casino market into the billion-dollar mark in terms of revenue. The aforementioned studies commissioned by state regulators also estimated that the  state's total gambling revenue could grow as much as 30 percent, far exceeding $1.15 billion in the beginning of the 2015 fiscal year.
Maryland already has the hugely successful Maryland Live! casino at Arundel Mills, and while the Horseshoe's opening is expected to cut into the former's business, it could do so while not really punting a dent on Live's overall bottom line, which the same studies predict could still generate anywhere from  $542 million and $552 million in gross gambling revenue.
Whatever the numbers end up being, one thing is becoming evidently clear in Maryland. It's casinos are doing great business, good enough at least to challenge Pennsylvania as the second biggest casino market in the US next only to Nevada.