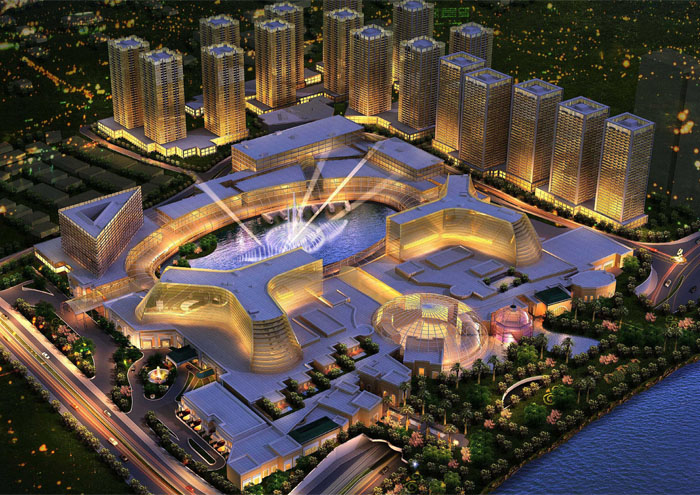 Kazuo Okada may have his legal battles in the Philippines to deal with but his $2-billion Manila Bay Resorts project appears to be on track to be completed in 2015. That is, unless Okada is found guilty of the bribery and anti-dummy charges in the country, at which point, his casino license would be revoked, leaving his prized project without its biggest source of revenue. But that's a topic for another day.
For now, it's about the Manila Bay Resort project, which is on schedule to be completed in the next coming years with the promise of being the biggest integrated resort and casino in the country. The sprawling 44-hectare facility will house three hotels, all 15-storeys high, with the first one, a six-star hotel, being touted as having the biggest casino in the Philippines with a 30,000-square meter floor space, to go with 3,000 slot machines and more than 500 table games.
"We plan Manila Bay Resort to be the largest resort to outperform Macau," Tiger Resors president Masahirto Terada told reporters earlier this week.
Bold proclamations, indeed, but one that could prove to have some legs if the resort, with all its promised lavishness and opulence, lives up to all of the hype.
In addition to the aforementioned six-star hotel that Tiger is beginning construction on, Manila Bay Resorts will also house two more hotels – another upscale hotel with 960 rooms and a more "family-oriented" hotel with 500 rooms – to go with a pair of shopping malls, spa facilities, residential properties,  a cinema complex, an amusement center, a concert hall, and plenty of retail and dining options, including a handful of fine dining outlets from Michelin-starred chefs all over the world.
Predictably, the objective for Manila Bay Resorts is to attract a lot of people, both locally and internationally. It wants to be known as the biggest and brightest of all the resorts and casinos that will rise in Pagcor's Entertainment City. Tiger Vice-President Kenji Sugiyama also told reporters that the project will eventually open up as many as 15,000 jobs, creating tremendous employment opportunities for thousands of Filipinos.
Once Manila Bay Resorts is up and running, the integrated resort and casino project is heavily expected to compete with regional gambling destinations, thanks in large part to Manila's close proximity with a number of countries that have a lot of VIP gamblers itching to enjoy the spoils of the Philippines.
"Manila is less than four hours by plane from Asia's major cities, and is in closer proximity to China, Japan and South Korea than Singapore, giving Manila a location-based competitive advantage," Terada pointed out.
"For example, a flight to Manila from Shanghai is but three and a half hours, and those from other major Asian cities generally take one and a half or two and a half hours less than flights to Singapore," he added.
All systems appear to be a 'go' for Tiger Resorts with the construction of Manila Bay Resorts. It already has a provisional license from Pagcor to construct and operate the casino. That could be followed by a full license once the construction of the casino is completed (and that matter involving its big boss, Okada, gets settled in the company's favor).
With all things in place, the objective now is to build the actual establishment and at this point, it's on pace to be finished in time.
"We are on schedule. We are very happy with the progress in the construction of the Manila Bay Resort project," Terada exclaimed.
Comments